What's Worth Watching: 'The Good Wife', 'Girls', 'Downton Abbey' and more for Sunday, February 21
The Good Wife (9/8c, CBS): We're still coming to grips with this being the final season, but it helps lessen the sting when they bring back terrific characters like Elsbeth Tascioni (Carrie Preston, who won a guest-actor Emmy for the role), who's called in to work her quirky but laser-sharp magic to figure out why the FBI is going after Peter (Chris Noth). Whereas Alicia (Julianna Margulies) has an intriguing new assignment on a secret panel of lawyers advising the U.S. government. Good to see the show isn't coasting to the finish line.
Girls (10/9c, HBO): Lena Dunham's trenchant comedy also has an end date in sight—but not until the end of next season—so there's still plenty of relationship dramedy to muddle through. As the fifth season opens, Marnie (Allison Williams) is getting married to Desi (Ebon Moss-Bachrach) and Hannah (Dunham) actually seems content with her seemingly grounded new beau, Fran (Jake Lacy). If you think it's a bit soon for happily ever afters, you're probably right. Girls is being paired with a second season of Togetherness (10:30/9:30c) a whiny wallow in self-important misery that is what Transparent might feel like if Maura didn't exist. The acting, though (especially Melanie Lynsky), is mostly very good.
The Wonderful World of Disney: Disneyland 60 (8/7c, ABC): Disney-owned ABC presents a star-heavy salute to the iconic theme park on its diamond anniversary, with Idina Menzel reprising the Oscar-winning "Let It Go" from Frozen, Harrison Ford previewing Star Wars-based attractions in development, Dancing With the Stars' Derek Hough (the show's MC) dancing to Mary Poppins' "Step in Time" with an assist from that movie's legendary star, Dick Van Dyke, and lots more. Yes, it's basically one big musical commercial, but that's the Disney way.
Must-See TV: A Tribute to James Burrows (9/8c, NBC): A jedi master of the classic TV sitcom form, director James Burrows marks his 1000th episode this season with the upcoming new NBC comedy Crowded. This occasion prompts reunions from some of the most beloved casts to benefit from his guidance: Taxi, Cheers, Frasier, Will & Grace and Friends (all but Matthew Perry showed up in person). Beyond the star-gazing, this promises a bonanza of memorably funny clips.
Downton Abbey (9/8c, PBS, check local listings at pbs.org): With only one more episode to go after this week, Downton stirs up quite a fuss with multiple storylines embracing the comic and tragic, especially when the focus turns to new business and personal opportunities for several of the servant class.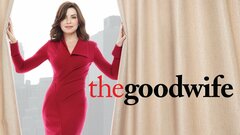 Powered by