Casey Kasem's Family Claims He Was Murdered in '48 Hours' Sneak Peek (VIDEO)
Legendary radio announcer Casey Kasem died nearly five years ago, and the status of his estate and vicious family feud is the focus of Saturday night's new 48 Hours: The Mysterious Death of Casey Kasem.
In the upcoming special, Jean Kasem — his second wife — is fighting with Kasem's three children (Kerri, Julie and Michael) from his first marriage over allegations of murder and elder abuse.
See Also
It's a new season of fear and murder.
"They killed my husband," Jean tells Peter Van Sant of the CBS program. "They killed their father."
Meanwhile, Kerri believes Jean killed her father — "What she did led to his death," she says.
"I have never seen such hatred within a family," admits Van Sant. "Both sides tell credible, powerful stories, both proclaim their love for Casey and both blame the other and accuse the other of killing Casey — and both use the word 'murder.'"
Kasem died in June 2014 at the age of 82 after suffering from a Parkinson's-like disease. He left behind a staggering estate valued between $80-$100 million, which he earned from his decades-long career in TV, most notably as the voice of Shaggy from Scooby-Doo, and as the host of the American Top 40 radio show.
Both parties claim they were only after Kasem's fortune and orchestrated premeditated moves to end Kasem's life. Watch some of their heated commentary in a sneak peek of the special below:
48 Hours: The Mysterious Death of Casey Kasem, Premiere, Saturday, Nov. 24, 10/9c, CBS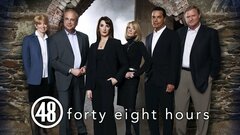 Powered by