'DWTS' Pro Cheryl Burke on Her Bond With Partner Juan Pablo Di Pace & Mentoring the 'Juniors'
Cheryl Burke knows a thing or two about competition.
The current season of Dancing With the Stars is the professional dancer's 21st. Burke won her first Mirrorball Trophy with 98 Degrees singer Drew Lachey back in Season 2, and won her second championship with retired football star Emmitt Smith in Season 3.
This year, she's teamed up with Juan Pablo Di Pace, an Argentinian actor, singer and director — and current star of Fuller House — and the couple is ballroom dancing their way into America's hearts.
See Also
'When Emma's in jeopardy, I feel like I'm in jeopardy,' the pro dancer says of wife Emma Slater and partner John Schneider.
Burke chatted with TV Insider about why her partnership with Di Pace is so special and what she loves about her other gig as a mentor on DWTS: Juniors.
Can you believe we're in Season 27 of the show? How does that feel?
Cheryl Burke: It's pretty crazy actually. I never thought it would be last this long. It's pretty amazing how people love the show and how we have loyal fans. The formula is pretty simple and it's something that brings joy to people's homes.
How would you describe working with your partner Juan Pablo Di Pace?
He's amazing. He really gets it — maybe because of that Latin blood. He really has great charisma on the dance floor. He's an artist himself, so he's challenging me in ways that I've never been challenged before. I'm basically choreographing professional routines for him.
See Also
Plus, she opens up about her 'Bachelor' fandom and thoughts on possibly earning her second Mirror Ball.
What would you say are your strengths and weaknesses as a pair?
I think that our strengths would be that we love the same music, that we have the same passion on the dance floor. When it's time to entertain, it's time to go for it. We're both perfectionists, which is our weakness. We want to give a great performance with no mistakes. So we're kind of controlling, but in a good way. All you can control is what you do in the rehearsal space.
How do you quickly bond with your partner so the trust is there?
I take the chance during the training period to get to know them when it comes to their personal lives, finding out their favorite music is or what they want to do or don't want to do, what they love or hate about the show. It's a natural process that I don't like to force down anyone's throat because it has to be organic. With Juan Pablo, right away, we clicked. He was excited and wanted to try new things.
Do you have any rituals before performing?
If I'm nervous about performing, I touch the floor or the walls to stay grounded. I find that it helps center me and reminds me to breath. The dance goes my so fast and I really want to enjoy and be in the moment.
What's harder: the physical or mental part of the show?
I say the mental by far because this is your life. When I do anything, I have to be 100% present and involved and I have to prioritize. It's important for me that I feel prepared.
Speaking of getting prepared, how is wedding planning going? [Editor's Note: She's engaged to actor Matthew Lawrence.]
I hired a wedding planner because I know that I have to focus on DWTS right now and Juan. And it's going great because I can trust her to help guide me.
What will your first dance at the wedding be like?
Oh no, we're not there yet. Not sure yet!
See Also
The reality competition has turned out to be a smart move for many.
Who is easier to train, the adults or the kids on DWTS: Junior?
They both have different challenges but with the kids it's that their time is so limited. They have school and their attention span. Yes, we might have four hours but sometimes the first 30 minutes I've lost them. It's really about finding the balance between being a mentor and being someone who they can open up to.
What are you looking forward to about mentoring?
My couple [Stevie Wonder's son Mandla Morris and young pro Brightyn Brems] is so talented. So when they're goofing off it frustrates me. But now I know what my coaches were mad at me about when I was their age. But they have so much heart and they can't hide anything on their faces. You also realize you're a part of their lives at a critical time when they're becoming young adults. I have to be a person who helps guides them.
Dancing With the Stars, Mondays & Tuesdays, 8/7c, ABC
Dancing with the Stars: Juniors, Season Premiere, Sunday, October 7, 8/7c, ABC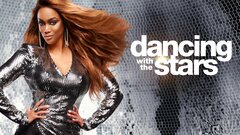 Powered by