'Dancing With the Stars' Pro Witney Carson on Partner Milo Manheim, Favorite Theme Weeks & More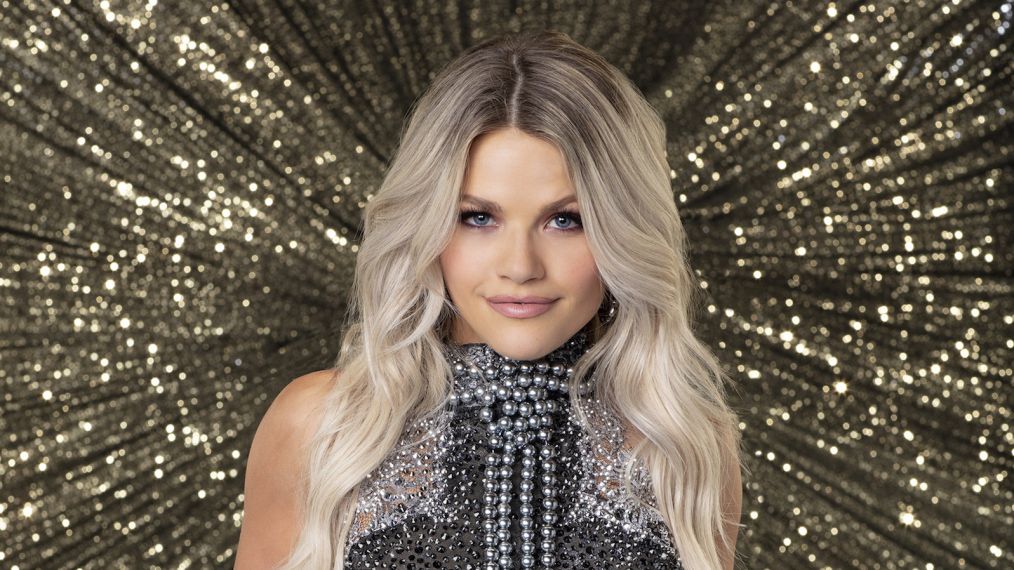 It may be hard to believe but Dancing With the Stars' dance pro Witney Carson is stepping onto the ballroom floor for her 10th (!) season!
The ABC reality competition series returns for Season 27 on Monday, September 24, and this year, the Mirror Ball champion has been partnered with Disney Channel star Milo Manheim (Z-O-M-B-I-E-S).
Read on to get the Emmy-nominated choreographer's initial impressions of Manheim, her thoughts on possibly earning her second Mirror Ball — she won her first in Season 19 when paired with Alfonso Ribeiro (Fresh Prince of Bel-Air, America's Funniest Home Videos) — and her new clothing line.
See Also
Plus, find out how they deal with nerves.
Is this the first time you've had a celebrity who is younger than you?

Witney Carson: Yes. I've always had a partner who's older than I am.
Zendaya had time restrictions when she did the show because of her age. Does Milo?

Yes. He's technically a minor. He can only rehearse for four hours. He's in school for the first half of the day, and then I get him for rehearsal the second half of the day.
What are the pros to having someone younger? Can they take direction better?
Yes. Milo's attentive and observant. He's willing to work super hard. He wants to do really, really well. I can see each day that he's progressing. We are having such a great time. We are having a blast.
What are your favorite theme weeks?
Halloween and Disney.
Each season there seems to be an initial reaction once the cast is announced: 'Who are these people?' But, very quickly, viewers develop favorites and start rooting for them. Do you find that to be the case?
Yes. There's an initial reaction viewers have that everyone may not be known, but the whole point of this show is to take these people on a journey and watch everyone fall in love with them in the process. I think they'll fall in love with everybody this season, too. Some older viewers may not know Milo unless their kids watch the Disney Channel, but our audience will get to know him and absolutely love him. He's got a great personality.
Joe Amabile (Bachelor in Paradise) is a competitor this season. You're a fan of that franchise, yes?
Yes, I am a fan. I love it. It's so drama, it's so good.
There are a lot of proposals on The Bachelor and The Bachelorette, but not a lot of marriages. What's the appeal of those shows and Bachelor in Paradise?
I think it's the fun of the journey. You fall. In love with some of these couples. You want them to be together in the end. Sometimes it doesn't happen, sometimes it does. It's so dramatic following their lives. It's fun to watch.
What did you think of Dancing With the Stars: Athletes season in that it was only four weeks?
I loved it, but it was a little short. I felt like if it were a normal season Chris [Mazdzer, my partner] and I would have gone a little further, but it was fun to see all these athletes competing against each other. It definitely made it more competitive because it was all athletes.
Does having already won a Mirror Ball trophy change how you come into the next season?
No. I don't approach it any differently. I want to win again. That would be awesome. It's more about the routines I'm producing and the connection I have with my partner [than anything else]. It's about the product — the dance I produce and the growth you see in my partner.
See Also
The reality competition has turned out to be a smart move for many.
In your first season, the show tried the controversial "switch-up" and viewers got to see a different side of you when you were paired with Drew Carey (The Price is Right) for one week.
I don't believe that they're doing the switch up [this season]. Sometimes they do. I actually don't like the switch-up at all because it messes up the journey you're making [with your main partner]. It was great to have in my first season two different people.
What made you want to launch your own clothing line, Capri by Witney Carson?
I've been wanting to do a clothing line for a long time, specifically, an athletic line. It's been two years in the making. I'm very excited that it's out. I live and breathe athletic and dancewear. I thought it was super important to make something that you can feel super-comfortable in and confident in while you're moving. This activewear line is very breathable and moveable for different types of workouts. It's a comfortable, good, high-quality fabric.
Have you seen World of Dance? Will that affect the kind of routines we'll see on Dancing With the Stars?
I have seen it, and yes, World of Dance has set the bar for us. It's also a completely different show. Dancing With the Stars is not just about the dancing — it's about the personalities, the journeys, and the dancing. It's about the connection between the pro and the celebrity. World of Dance is purely about dance. They do amazing numbers. On our show, we take someone who knows nothing about dancing and show them dance on live TV. People love watching those journeys. It's why we're still on.
Dancing With the Stars, Season 27 Premiere, Monday, September 24, 8/7c, ABC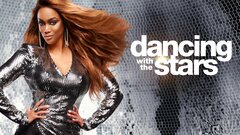 Powered by