'Poldark' and PBS Finales, 'Escape at Donnemora,' 'My Brilliant Friend,' A&E's 'Clinton Affair'
A critical checklist of notable weekend TV:
Poldark (Sunday, 9/8c, check local listings at pbs.org): The fourth season of the Masterpiece romance ends with so many emotional crescendos — some joyous, some beyond tragic — it could give you whiplash. As Ross (Aidan Turner) and Demelza (Eleanor Tomlinson) continue to work out their issues, Elizabeth (Heida Reed) goes to extreme lengths to convince the ever-dissatisfied blot on humanity that is her husband George (Jack Farthing) that their soon-to-be-born child is indeed his. Calling this episode pivotal hardly does it justice. And there's only one more season to go.
PBS cleans Sunday house, with finales of its other imports: the delightful The Durrells in Corfu (8/7c, check local listings at pbs.org) wraps its third season with a traveling circus coming to town; and many secrets are revealed in the melodramatic climax of The Woman in White (10/9c, check local listings at pbs.org).
Escape at Dannemora (Sunday, 9/8c, Showtime): Ben Stiller stuns as director of an intensely compelling seven-part limited series, depicting the infamous 2015 prison escape of Richard Matt (swaggering Benecio Del Toro) and David Sweat (Paul Dano), whose meticulously planned escape was aided by the prison's tailor-shop supervisor, Tilly Mitchell (a sour-pussed Patricia Arquette), with whom both men were sexually acquainted. The entire cast is brilliant, including Bonnie Hunt as New York's Inspector General and David Morse as a too-chummy prison guard, but Arquette is especially memorable as a dissatisfied, sexually frustrated woman who pathetically fancies herself the Bonnie to the two inmates' Clydes.
My Brilliant Friend (Sunday, 9/8c, HBO): More prestige drama, evoking the neo-realism of post-WWII Italian cinema, in an achingly realistic coming-of-age drama, based on Elena Ferrante's best-selling novels. In Italian with English subtitles, Friend depicts the unsentimental childhoods of two girls who live in a bustling neighborhood of 1950s Naples. Elena (Elisa Del Genio) is studious and obedient, secretly envying the precocious, more willful Lila (Ludovica Nasti), as she fearlessly defies convention. A second episode airs Monday.
The Clinton Affair (Sunday, 9/8c, A&E): If History's Watergate docu-series didn't satisfy your appetite for true-life political intrigue, A&E devotes three consecutive nights to another presidential scandal, resulting in an impeachment trial that set the stage for the tribal partisan battles that continue today. From Oscar-winning documentarian Alex Gibney and Blair Foster, The Clinton Affair features an in-depth interview with Monica Lewinsky, along with other political and journalistic observers.
Gibney is also behind Showtime's four-part documentary series Enemies: The President, Justice & The FBI (Sunday, 8/7c), inspired by Pulitzer-winning author Tim Weiner's book that charts the history of presidents testing the rule of law, from Nixon to today's combative administration.
True Crime TV: Oscar-winning director Barbara Kopple revisits an infamous Ohio murder from 1989 in Investigation Discovery's A Murder in Mansfield (Saturday, 9/8c), with a focus on Collier Boyle, who was 11 when his mother, Noreen, was murdered by his father, John. The film features a confrontation between Collier and his imprisoned father, who still insists the death was accidental… On a more global, epic scale, SundanceTV explores Jonestown: Terror in the Jungle (Saturday-Sunday, 9/8c), with a two-part investigation of the massacre 40 years ago, in which Peoples Temple cult leader Jim Jones orchestrated the deaths of 918 people in Guyana, South America.
Christmas Movies: On a happier note, Hallmark's "Countdown to Christmas" continues with Christmas at Graceland (Saturday, 8/7c), featuring country star Kellie Pickler in a romance shot on location at Elvis Presley's iconic estate. Followed Sunday by Hallmark's Christmas in Evergreen: Letters to Santa (8/7c), the second holiday movie set in the idyllic town of Evergreen (and marketed heavily in Hallmark stores).
Inside Weekend TV: Steve Carell, whose movie career is hotter than ever, hosts NBC's Saturday Night Live (11:30/10:30c) for the third time, with singer-songwriter Ella Mai as musical guestmat… Marge Simpson had better work it on Sunday's The Simpsons (Sunday, 8/7c, Fox), with Emmy-winning RuPaul guest voicing as Queen Chante when Marge takes a job as a drag queen, selling plastic food storage containers. It's no Drag Race, but it will do… Olympic skating tag-team commentators Johnny Weir and Tara Lipinski are guest voices on Fox's Family Guy (Sunday, 9/8c) when Meg makes the U.S. Olympic team as a biathlete and competes in the Winter Games… They may be political rivals on CBS's Madam Secretary (Sunday, 10/9c), but Vice President Teresa Hurst (Jayne Atkinson) turns to Secretary of State Elizabeth (Téa Leoni) for help when a surrogate carrying the veep's future grandchild is arrested in Laos on suspicion of human trafficking… Catherine Zeta-Jones dips her glamorous toes in the streaming waters in Facebook Watch's Queen America, a 10-part series set in Oklahoma, where she plays a ruthless pageant coach tasked with turning an ugly duckling (Belle Shouse) into the proverbial swan.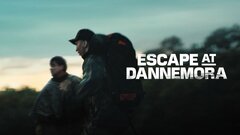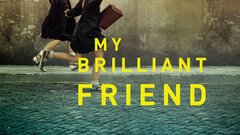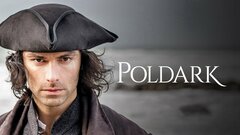 Poldark
where to stream