Hallmark's Holiday Original 'A Veteran's Christmas' Celebrates Those Who Serve
On November 11, Hallmark Movies & Mysteries celebrates Veterans Day with the premiere of the original movie A Veteran's Christmas.
Eloise Mumford (Chicago Fire, 50 Shades of Grey franchise) stars as Capt. Grace Garland, a decorated veteran who has recently returned home after serving two military tours in Afghanistan. Perhaps adding to her challenge of readjusting to civilian life is the fact that she is now separated from the beloved K9 search-and-rescue partner she teamed with overseas.
When Grace's Jeep breaks down and she finds herself stranded in a small town shortly before Christmas, the local judge (Sean Faris, Never Back Down) offers her the use of his guest house while her car undergoes repairs, and he shows her everything she has been missing.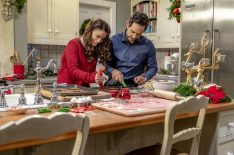 See Also
Stars from 'Fuller House,' 'The Flash,' 'One Tree Hill' and more are set to appear.
The film, centered on a service member's point of view, reflects Hallmark's respect for members of the military and their families.
"It takes incomparable courage and sacrifice to serve our nation," says Michelle Vicary, executive vice president of programming and network publicity for Crown Media Family Networks. "It is an honor to support our veterans and service members by producing life-affirming stories that reflect their bravery and humanity."
See Also
This year's programming continues the 17-year tradition.
A Veteran's Christmas, Sunday, Nov. 11, 9/8c, Hallmark Movies & Mysteries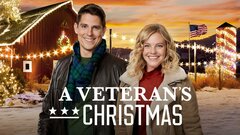 Powered by