Showtime Casts 'Game of Thrones' Star Natalie Dormer in 'Penny Dreadful: City of Angels'
UPDATED (2/22/2019):
Penny Dreadful's sequel series now has a face — Natalie Dormer (Game of Thrones) has been cast in Penny Dreadful: City of Angels as Magda, a supernatural demon who has the ability to take on various forms. Taking on many guises throughout the story, Magda is considered a dangerous enemy and priceless ally.
ORIGINAL STORY (11/1/2018):
Showtime announced on Thursday it's ordered a Penny Dreadful sequel series from the original show's creator, writer, and executive producer John Logan.
He's helming the new project called Penny Dreadful: City of Angels with Michael Aguilar (Kidding), and will begin production in 2019.
This new story is set in "1938 Los Angeles, a time and place deeply infused with Mexican-American folklore and social tension. Rooted in the conflict between characters connected to the deity Santa Muerte and others allied with the Devil, Penny Dreadful: City of Angels will explore an exciting mix of the supernatural and the combustible reality of that period, creating new occult myths and moral dilemmas within a genuine historical backdrop. This chapter is a bold new vision that will employ all new characters and story lines," according to the network.
"Penny Dreadful: City of Angels will have a social consciousness and historical awareness that we chose not to explore in the Penny Dreadful London storylines," Logan added in a statement. "We will now be grappling with specific historical and real world political, religious, social and racial issues. In 1938, Los Angeles was facing some hard questions about its future and its soul. Our characters must do the same. There are no easy answers. There are only powerful questions and arresting moral challenges. As always in the world of Penny Dreadful, there are no heroes or villains in this world, only protagonists and antagonists; complicated and conflicted characters living on the fulcrum of moral choice."
Penny Dreadful was a hit series which premiered in 2014 and ended June 2016. The series was nominated for 13 Emmy awards, won three BAFTA Wards, and lead actress Eva Green was nominated for a Golden Globe.
No word yet on when the series is expected to air.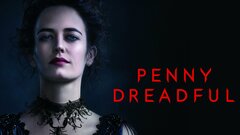 Powered by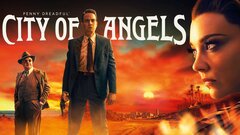 Powered by