'One Tree Hill' Stars Spill on Reuniting to Play New Characters in Lifetime's 'The Christmas Contract'
One Tree Hill might have aired its final episode in 2012 after nine seasons, but that doesn't mean the friendships created while filming the teen drama series ended with the show. Actually, more than a few cast members have reunited quite a number of times over the past few years on a variety of different projects.
The most recent one is Lifetime's upcoming holiday movie, The Christmas Contract, which debuts on Thanksgiving Day.
See Also
Ugh, the nostalgia — Hilarie Burton, Tyler Hilton, Danneel Ackles, and more back together!
It stars OTH alums Hilarie Burton, Robert Buckley, Danneel Ackles and Antwon Tanner; plus, there's a special musical performance from Tyler Hilton. The movie follows Jolie (Hilarie Burton) as she goes back home to Louisiana during Christmas and must face an ex and his new girlfriend.
"Jolie cannot bear the thought of going home alone and seeing them together so her best friend Naomi (Danneel Ackles) suggests that Jolie bring her flaky brother, Jack (Robert Buckley), home for Christmas as he has no plans this year," a press release revealed.
Naomi writes up a "Christmas contract" for the two of them so they know exactly what's expected from the other person, but, of course, a romance begins to blossom, instead.
TV Insider sat down with the cast (minus Robert Buckley) and another former OTH star, Stephen Colletti (who stars in his own holiday flick Hometown Christmas), after they filmed their reunion special 'Tis the Season: A One Tree Hill Cast Reunion (more coming on that) in New York City.
Was it an automatic "yes" for everyone involved in The Christmas Contract?
Everyone: It was! Yes!
Stephen Colletti: I was annoyed because I couldn't be in the movie! I was not happy about it, but there was almost a little part I was going to come in and do, and then I couldn't. But it worked out, because I then able to do Hometown Christmas.
Hilarie Burton: I'm curious to see how people compare Christmas Contract to Christmas on the Bayou. It's One Tree Hill magic either way.
Was it weird to be playing different characters – brothers, sisters, wives, husbands – compared to your characters on OTH?
Danneel Ackles: No, it's better.
Tyler Hilton: Everyone knows us from OTH, but between then and now we've done so many other projects, so in a way, we're doing other characters all the time.
Burton: When Tyler and I first worked together he was supposed to be like 5-10 years older than us, and then we did Christmas on the Bayou, where we play the same age, and then we did Extant together, where I'm supposed to be his boss and 10 years older than him. I'm like, "This jerk gets to stay the same age and I just keep getting older and older!"
What do you think makes you guys have such great chemistry?
Everyone: Having such a long friendship.
Colletti: Where we were all out there in North Carolina filming OTH we all spent a lot of time together.
Ackles: There was no social media, so we had to pay attention to each other [Laughs].
Burton: We talked on the phone!
Hilton: We were in that age when friendship is so important. Nobody has partners or kids yet, so this show was our life, and everyone is hanging out together every night.
[Then, Jensen Ackles walked in to say hi to his wife, Danneel.]
Burton: What's your favorite Lifetime Christmas movie, Jensen?
J. Ackles: By law, I'm supposed to say Christmas Cottage because Jared's in it [Jared Padalecki, Ackles' Supernatural costar].
If you could wrangle up some other CW actors to make a holiday movie, who would you choose?
D. Ackles: Those Supernatural boys are cute! But also Penn Badgley [from Gossip Girl].
Burton: James Van Der Beek!
[Jensen sadly leaves the room.]
See Also
Plus, casts members from 'Sister, Sister,' '7th Heaven,' 'The Cosby Show,' and more appear in some these special TV movies.
Where do you think your OTH characters would be in life right now?
Antwon Tanner: I would be a basketball coach, and I would be sleeping with a a bunch of people's moms.
Colletti: I see Chase owning a few different music/bar venues and booking acts, especially Chris Keller.
Burton: Peyton was so alone all the time, so I feel like she had a lot of children so they wouldn't leave her.
Ackles: I think Rachel moved to a small town and opened up a brewery.
Hilton: I think Chris Keller would be teaching elementary school music. I could see that, like School of Rock.
See Also
We all know stars like Hilarie Burton and Sophia Bush, but you may have forgotten some of the other big names who stopped by.
If you guys could make a Christmas special as your characters from One Tree Hill, what would you want the movie to be about?
Burton: Danneel and I came up with this idea when we were working on One Tree Hill called "Christmas Witches." We were like how do we bridge the gap between Christmas and Halloween? We came up with: Santa loses his powers and the witches come in to save the day.
Colletti:: I think it would be fun to invite the Tree Hillers to Laguna Beach and do Christmas in a place like the OC.
Hilton: Oohhhh myyy Godddd! That'd be awesome!
The Christmas Contract, Movie Premiere, Thursday, November 22, 8/7c, Lifetime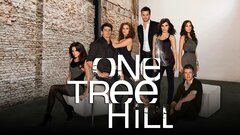 Powered by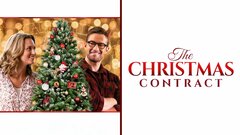 Powered by