'Everyone Is Doing Great': James Lafferty on Reuniting With 'One Tree Hill' Co-Star Stephen Colletti
James Lafferty is stepping in front of (and behind) the television cameras again with former One Tree Hill cast mate Stephen Colletti!
The two are reuniting for a new independent pilot, Everyone Is Doing Great, which follows Seth (Colletti) and Jeremy (Lafferty), who are lost in their lives and careers five years after being part of fictional hit TV vampire drama, Eternal. Now that the show has come and gone, the two friends and actors struggle to maintain their relevance in the entertainment world.
See Also
Four of the former CW show's stars will feature in 'The Christmas Contract.'
The pilot has been a real labor of love for the friends, who co-wrote and co-produced the project. In addition, Lafferty also directed and edited the episode.
He chatted with TV Insider at the 2018 ATX Television Festival in Austin, Texas in early June about his life after OTH and how EDG is a kind of like therapy.
Do you feel pressure as an actor coming from a long-running, successful TV series?
James Lafferty: You do feel a certain amount of pressure [from the OTH fans] but at the same time we're crowdfunding the first season of our show on IndieGoGo and it's that intensity that is actually helping is. It's really propping us up and giving us momentum. We want to make a season of this show ourselves and the fans have helped us do that so far. It's helped us realize our dreams.
People are starting to realize you don't need a whole boatload of money in order to make high quality, great television. That's what we're doing. We're trying to make television on par with the best stuff that you see out there and we're doing it for a really manageable budget.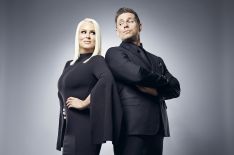 See Also
Plus, find out which of your other favorite shows are coming back next season.
What was it like working with Stephen again?
We've been wanting to work together for a really long time but it had to be the right project — we were really patient. For this thing, because of what it's about… two guys that are struggling to reclaim their careers after five years of being out of the spotlight… it was kinda close to home.
We don't want to do reality, we wanted this to be a funny fiction and I wanted to pitch it to Stephen as that so I actually went to his house to convince him this was going to be a good idea. I didn't want it to come off wrong.
This show does hit close to home. Was it a form of therapy for you guys to do?
We've been really fortunate in our careers since One Tree Hill, we've had a lot of opportunities to work and expand our horizons behind the camera. But at the same time, we haven't been on a huge network show as a regular since then, so there's a little bit of frustration that comes with this business as you get back into the auditioning process, accepting rejection constantly.
There's a lot of humor to be derived from that. If you can laugh your way through that then you're fine, so that's really want we wanted to do.
Watch the teaser trailer below: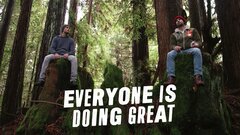 Powered by