What Has Pauley Perrette Been Up to Since Leaving 'NCIS'?
It's always a big adjustment when a show continues on without one of its original stars, which is exactly what CBS' NCIS has done after Pauley Perrette's Abby Sciuto exited in Season 15..
Since the actress departed the series, she's remained out of the spotlight for the most part. So what's she been up to? We're breaking down everything she's been doing behind the scenes, from plotting a return to TV to giving advice to recent NCIS addition Diona Reasonover and more.
See Also
She also talks crossover potential, fans, and the new 'glasses crew.'
She's Making Political Waves
Ahead of the midterm elections, Perrette took to Twitter to talk about her faith, while also taking some digs at Donald Trump.
"Where is Jesus when voting for someone who does the opposite of Jesus?" she began her statement. "I'm serious. I'm a faith driven person. Jesus didn't make fun of people, say horribly mean things, spread hate about race, women, handicapped and pretty much any target that makes the hateful cheer. I'm happy with my vote, as a Christian, to listen to love and Jesus and vote against trump and his pals in any way," she continued.
See Also
'I'm bummed to see you go, but I'm also excited to see what you do next,' said the actor.
"He is a mean, mean man. He's fooling you. Stop laughing with him. It's cruelty and it's wrong," she concluded. The move made Perrette one of many celebrities to speak out against the president ahead of the 2018 vote.
"For what will it profit a man if he gains the whole world and forfeits his soul? Matthew 16:26 Please read below: pic.twitter.com/Sj0DbliDoV

— Pauley Perrette (@PauleyP) November 5, 2018
She's NOT Getting Involved in a Beauty Brand
After a series of skincare promotions featuring Perrette popped up on Facebook, the actress once again tweeted to set the facts straight. "Those STUPID FALSE ADS are back up on Facebook! I DO NOT HAVE A SKIN CARE LINE! I DO NOT KNOW @DrOz ! It's a SCAM!!! (AND I'm NOT on FB!)," she wrote.
Those STUPID FALSE ADS are back up on Facebook! I DO NOT HAVE A SKIN CARE LINE! I DO NOT KNOW @DrOz ! It's a SCAM!!! (AND I'm NOT on FB!)

— Pauley Perrette (@PauleyP) October 9, 2018
This isn't the first time she's mentioned these fake ads — when she announced her NCIS departure on Twitter, she talked about the false promos swirling around the internet. Needless to say, Perrette doesn't have any immediate plans for such business ventures.
She's Planning Her Next TV Move
Perrette's former NCIS co-star Michael Weatherly spoke out recently about his friend, hinting at her eventual return to the screen.
"I know that Pauley Perrette will be back in some capacity," the actor said about Perrette returning to TV in general, not NCIS. "I'm just saying. And I think that she's gonna be — I think everyone misses her already, and she'll be back and funnier than ever." For now it's a waiting game, but one many of her fans are surely willing to play.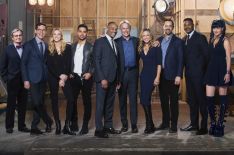 See Also
A look at possible Season 16 exits after Pauley Perrette's recent departure.
She's Offering Advice
When Perrette's Abby left the show, the theoretical baton was passed to newbie Kasie Hines, played by Diona Reasonover. When TV Insider asked Reasonover about any bits of advice the vet may have offered her, the actress said "just be myself and don't be afraid to go in there and have fun with it."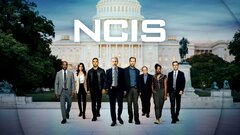 NCIS
where to stream
Powered by