'NCIS' Star Diona Reasonover on Abby Comparisons, Working With David McCallum & What's Next for Kasie
Diona Reasonover was equal parts nervous and excited when she stepped on the set of CBS' long-running NCIS as a series regular for Season 16.
"NCIS feels like a big family," she tells TV Insider in an interview. It's not lost on Reasonover that fans invite these characters into their homes each week and really become attached to their favorites.
Viewers first met Reasonover's Kasie Hines last season when she was introduced as a graduate assistant working with medical examiner Ducky (David McCallum). She's now a part of the team full-time, using her intelligence to help solve the NCIS team's hardest cases.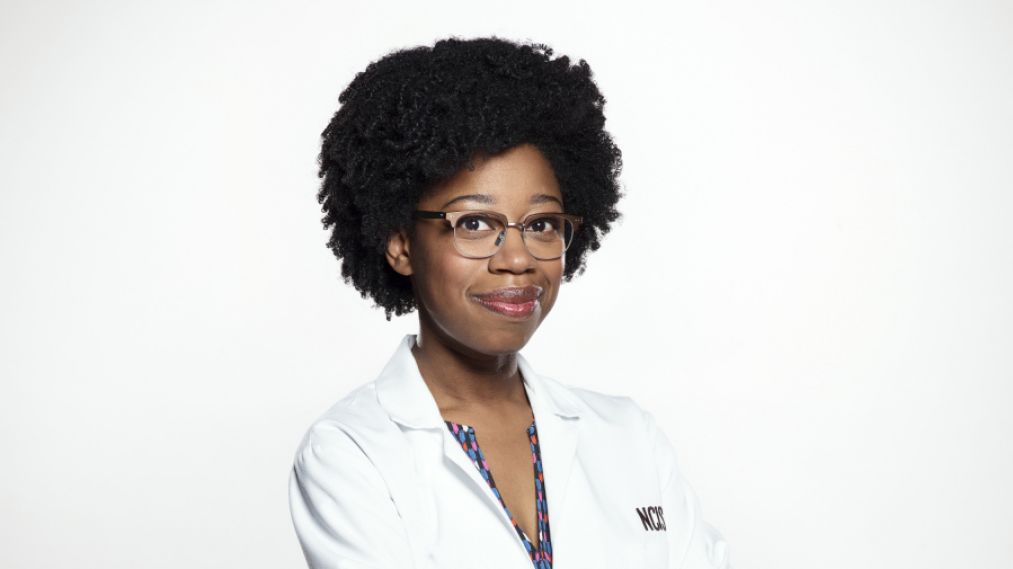 See Also
And how her real life is mirroring her on-screen persona.
Reasonover admits she was anxious about filling Pauley Perrette's — who played original forensic science expert Abby Sciuto — shoes, but the cast was warm and welcoming and the fans couldn't be more accepting and friendly.
Find out more of what the 26-year-old actress had to say below.
How familiar with NCIS were you before joining the show?
Diona Reasonover: I was not an NCIS superfan, but I was familiar with the show — my family watches it. When I heard about the role I was like, 'Science? What? Me? I can't imagine that.' My family actually encouraged me to do it. I was so nervous for it, I ended up working on the audition with my mom. She ran the lines with me a lot over the phone.
What surprised you the most about being a part of such a successful franchise?
That the fans were so open and so generous. I was really worried coming into a show that was already established. Fifteen years is a long time. People know [the series] and people love it. To be coming in as the new person in this dynamic is really hard.
Were you worried at all about the comparisons to Abby?
I was, but Pauley sat me down on my first day and told me, 'Just be yourself.' And that was really helpful because that's the only person I can be. I'm bringing as much truth to this as I can.
Abby's costumes were so unique… how do you give Kasie her own edge?
If you go and look in the wardrobe department, you'll see Pauley's wardrobe is black and lace and really beautiful. I've got colors and patterns. The costume department is wonderful and has let me have a say in some things. Like, I'm not so into ruffles, things like that.
Can you tease a challenge Kasie faces this season?
She's actually going to try her hand at being a field agent this season. We're going to see her out of the lab and onto the street. Kasie is not ready for it. [Laughs.] You'll see her stuck in this muddy lake and she's trying to navigate finding evidence.
Kasie and Ducky have a great relationship. What's it like working with David McCallum?
Kasie loves the Duck! It's really been great working with David. He called me right after my first guest star episode premiered and told me what a great job I did, which was so kind and so generous of him.
He's one of many TV legends working on the show, so it's very much like 'I bow down to you.' I love that Kasie also getting a chance to hang out with Jimmy (Brian Dietzen). I like to call Kasie, Jimmy, and Ducky 'the glasses crew.'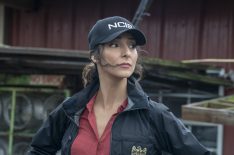 See Also
She's taking over for Special Agent Pride while he recovers from an assassination attempt.
How do you feel representing women who are in STEM?
I feels very cool. I know Pauley had the chance to give out some scholarships and so many people said how inspired they were by her playing someone in STEM. I hope that I get to do that with women and also people of color.
Did anyone in the STEM community help you shape Kasie?
My sister is a doctor so I'm lucky that I get to ask her questions. She's my secret weapon.
If they were to bring back Pauley in a guest appearance, what sort of storyline would you want to see for Abby and Kasie?
Oh man, I have no idea. But maybe you know that scene that I had with Pauley where I just got to fan girl all over her and call her The Beatles? That was so much fun because it's really true.
Can fans expect to see you in a crossover episode?
I can go down to New Orleans. I'll eat some beignets! I love Creole food.
NCIS, Tuesdays, 8/7c, CBS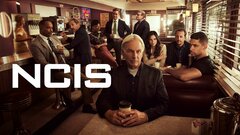 NCIS
where to stream
Powered by