'NCIS' Star Brian Dietzen Opens Up About Season 16 Without Pauley Perrette
When NCIS aired its final episodes of Season 15 and fans learned for sure that Abby Sciuto (Pauley Perrette) was departing the show, it was one of hardest goodbyes ever made to a TV character.
The forensic scientist, who was part of the series since its premiere episode, was an integral part of the procedural and also frequently appeared in the two spinoff series, NCIS: Los Angeles and NCIS: New Orleans.
The only silver lining to Sciuto's exit was that she didn't die — she resigned from NCIS after getting shot to focus on the next phase in her life: starting a charity to help the homeless — so the door is always for a guest spot.
Fellow NCIS star Brian Dietzen, who plays Assistant Medical Examiner Dr. Jimmy Palmer, spoke to CinemaBlend about Perrette's departure, saying, "I mean personally, obviously it's bittersweet to say goodbye to someone professionally that you've been working with for 15 years. She's been a really close friend for a really long time. I think I have a lot of the same feelings as when Michael Weatherly had left the show or when Cote de Pablo did, when she took her leave as well.
"But similar to their departures, it's kind of the same thing, where you're just kind of like, 'Man, I'm bummed to see you go, but I'm also excited to see what you do next, you know? And I'm excited to see that you get to spread your wings doing something different, you know?' And it's one of those reminders where as an actor, your lifestyle is supposed to be somewhat gypsy-like. Moving from camp to camp, from production to production, and we really had a unique experience on our show because we've been on it for so long that it's become our second home. So like I said, a little bittersweet, but I'm very, very excited to see what she gets to come up with next," he added.
The lingering question on fans' minds: What will Season 16 of NCIS look like without Perrette? Her replacement has already been cast in Diona Reasonover, who's been upped to series regular and will be a part of the September 25 premiere.
Last season, Reasonover appeared sporadically as Kasie Hines, a graduate assistant working alongside medical examiner Ducky (David McCallum). Kasie was also featured largely in the final two episodes of the season, in which she displayed a talent for forensic science.
"Diona's extensive comedic background and boundless energy makes her an exciting addition to our cast," executive producers Frank Cardea and Steven D. Binder told TV Guide Magazine. "We are thrilled to welcome her to the NCIS family and look forward to revealing more about her character this season."
NCIS, Season 16 Premiere, Tuesday, September 25, 8/7c, CBS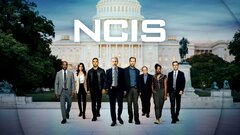 NCIS
where to stream
Powered by