Shayna Baszler Reflects on Her Success in WWE & Why She Is Part of the Real Four Horsewomen
The inaugural Mae Young Classic cracked the door open for Shayna Baszler, and in many ways, she has since kicked it down.
The "Queen of Spades" ruled NXT, dominating as the women's champion until falling to Kairi Sane at TakeOver: Brooklyn. The MMA fighter turned WWE superstar takes pride in being a part of the lineage of those in the past who were on top.
"I think the NXT women's title itself has a very revered history," she said.
"I think it's one of the cool things to be a champion. Then on top of that, what I bring to pro wrestling with my coaches Josh Barnett and Billy Robinson. Especially in women's wrestling in the States, wrestling the style I bring. You just don't really see much of it anymore. I think that technical wrestling. The more fighting style is something that I represent. My coaches would be disappointed if I strayed from that."
Whether it's winning gold or being included in a new video game, Baszler never forgets where she came from. In her eyes, every match is an opportunity to show appreciation for the trainers who provided the tools to succeed.
"When you see me go up the steps, which is captured in the game with my entrance. When I stop at the steps before I hit the ring, I point to the sky. I think about coach Josh. One thing he always said was always remember if Billy would watch and be happy, then you're doing it right.
"So, I would always think about Billy before I get in the ring because I want to stay true to what got me here. Having the title and having stuck to what I do and representing the bigger picture. Everything went full circle."
Speaking of coming full circle, Baszler wants the championship back from the "Pirate Princess" at the first all-women WWE Pay-Per-View Evolution. They in the finals of the inaugural Mae Young Classic where Sane was victorious. Attending the second tournament taping brought a different perspective as a spectator.
"I think the girls seeing me and realizing what the opportunities it can lead to is important,' Baszler said. "You go in the tournament and don't know who is going to win. I lost in the final, but I think I've had a successful career and only gone up. I think seeing those girls realizing what this could mean for them and career was a cool thing to watch. The stakes were higher almost because they knew the possibilities."
There is a wealth of those given that Baszler's fellow Four Horsewomen are all under the WWE banner. Ronda Rousey is the Raw women's champion with Jessamyn Duke and Marina Shafir under contract. Fans have taken social media to debate that the real Four Horsewomen are actually pillars of the NXT to WWE women's division Charlotte Flair, Becky Lynch, Sasha Banks and Bayley. Baszler disagrees.
"Who doesn't want to be at work with their friends? So, that's awesome," she said. "We trained together in MMA, lived together in a fighter house and in California. This is business as usual for us. That's my whole argument is that we lived together, trained and are an actual stable.
"Everyone's argument is that they're not the Four Horsewomen because Charlotte is Ric Flair's daughter. The Four Horsemen weren't just four random wrestlers that made history, which is what they are. Four random girls that made history.
"The Horsemen were a stable who had each other's back and were a team. That's what we are. You have Becky and Charlotte bickering over the title right now. They don't know if they're friends one day or another. I know right now if something went down here in the PC, it's not going to be long before they're in here for me. We are the actual team, so who is upholding what here?"
Fans can make dream matches a reality in WWE 2K19. A big moment for Baszler was seeing herself on the menu screen come up. She had to do a double-take.
"I was like anyone where I would go through and meticulously create myself and my move set," Baszler said. "I would do that, but it's weird to know someone is going to be scrolling through the choices to select me as a character. It's pretty wild.
"I had a different path compared to other pro wrestlers getting into the business. I came up through the MMA side. I used to say, unfortunately, I came up in MMA just before the huge rise. But it's kind of like fortunately because I'm in a video game. Someone is going to flip their Xbox or whatever on, and I'm going to be on the menu screen."
Of course, accomplishments come with sacrifice and discipline. Keeping things on track for Baszler is having roommates Mia Yim and Duke. Whether it's blowing off steam watching and re-watching Game of Thrones or reviewing tape to throw ideas around, there is a solid support system at home.
"I think opening the cupboard and not having to worry because we all eat the same and plan to eat healthy," Baszler said. "We have our cheat days planned on the same day, so we can all eat garbage together. Then I think we're really helpful picking up the slack for each other. I just did a road loop with NXT. I came back, and those guys took care of the house.
"We always do the same thing for each other when one of us has to go. It's not a, 'Why aren't you pulling your weight? All you did is fly home and sleep all day.' We get it. I think that is the biggest thing is an understanding of what we do and how difficult it is, so we aren't afraid to pick up the slack for each other."
WWE Evolution, Sunday, October 28, live 7/6c, WWE Network & Pay-Per-View
WWE 2K19 is available now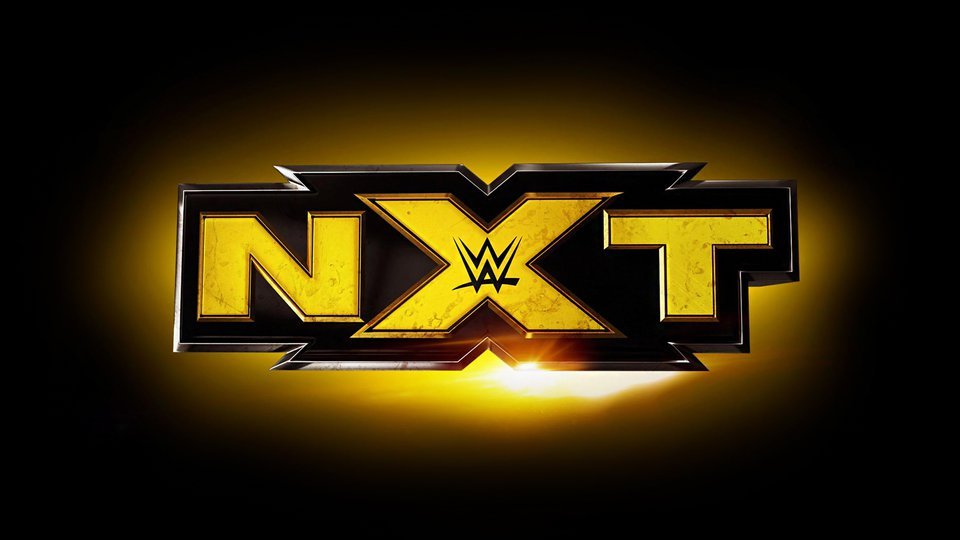 WWE NXT
where to stream
Powered by