WWE's Paige on How She's Using Her 'Total Divas' Return to Help Others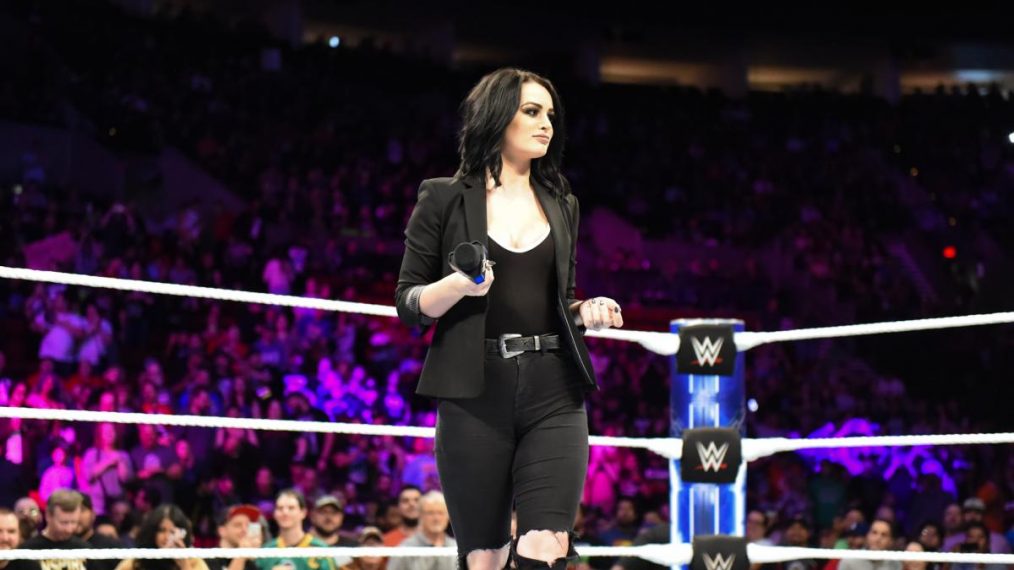 Leaked private photos and videos. Relationship drama, run-ins with the law and serious injury setbacks. It would be easy for any celebrity or public figure to become a casualty of these series of unfortunate events. Instead, WWE superstar Paige decided to face her issues head-on, not letting the past define her future and moving in a positive direction.
A part of this life rehabilitation was pitching her return to Total Divas. She wanted to use the E! reality series as a way to help others who might be going through their own struggles.
"Whether it's drugs, alcohol, any kind of abuse. With the tape coming out and everything else happening, I wanted to tell people everything," Paige said.
"I wanted to also take ownership for my faults. I wanted to own up to things I did and say, 'Yes, I did do that. It sucks. I made a mistake. Here is why you shouldn't do this or that.' It was a great season to do that kind of stuff. I got to go to this women's shelter. It was really inspiring. I really love this season. I just wanted to get on there so people could hear my side of the story."
Among the most emotional scenes in Season 8 are those chronicling Paige coming to grips with a neck injury that forced the popular English performer to retire at age 25. It was admittedly tough to relive.
"I watched it back at my friend's bachelorette party," she said. "We were all watching it back sobbing. I was like, 'I'm so sorry for making it a downer right now.'…At the same time WWE gave me such an awesome, dominant position in the company. It's bitter sweet watching it back, but I have a new chapter now."
Before giving her retirement speech on Raw, she sought advice from Daniel Bryan. He went through a similar experience until unexpectedly getting cleared to wrestle this year.
"His injury was a bit different, but he is still a superstar to me. Here is a guy who did not give up," she said. "It took three years since the last time he was in the ring. It gives me hope. I know it probably won't happen for me because of the prognosis. But I just want a miracle to happen. Bryan is definitely an inspiration and would want to walk in his footsteps."
Paige did find a big silver lining when she became the new general manager of SmackDown Live. She was told to be at TV hours before the announcement was made, but not given a reason why straightaway.
"I actually pitched the idea, too. I knew a few months back that I pretty much wasn't going to be wrestling anymore, so I was constantly pitching ideas of what I could do," Paige said. "Maybe I could manage someone and be the female Paul Heyman. I was constantly pitching. I think Vince [McMahon] already had the idea to make me general manager. That was his idea.
"…I'm just so happy. It was a rollercoaster of emotions over two days. WWE has been so fantastic. They still believed I should be doing something and gave me such a big role…Shane McMahon really helped me the first couple of weeks. Then he stepped down, so I could solidify my spot. I have been having so much fun. I love working with the girls and guys."
"
Paige is shining as an onscreen authority figure. One of her favorites to share air time with is The Miz. The two starred in the film Santa's Little Helper together in the past.
"Any time I have a promo with him, and I like R-Truth too, but I always have the best chemistry with Miz," she said. "We really don't stay on script perfectly. We kind of bounce off each other…He is the one I paid attention to when it came to promos. He helped me so much along the way with backstage segments. He made it so easy that it was great."
Even though her wrestling career was cut short, Paige can take solace in knowing all she accomplished. Her journey is given the Hollywood treatment in Fighting with My Family. The biopic, executive produced by Dwayne "The Rock" Johnson, is coming in 2019.
[Writer and director] Stephen Merchant came to the Performance Center when I was training to get back in the ring again. He was like, 'Are you ready to see your movie?' I cried my eyes out," Paige said.
"It's such a good movie. It's a female Rocky movie. It comes at a perfect time with the whole female empowerment movement. It's just a beautiful story. It's funny, it's sad, mad. I get goosebumps talking about it. You guys are going to love it. I swear."
Paige believes viewers will also enjoy the rest of this season's Total Divas. For her, it's about maturing and showing a different side.
"I am at a stage of my life where I don't want to take any crap from anyone," she said. "There are a lot of times when I was very defensive, but it's going to be really good. Nia Jax and I have so much fun. I say this every season, but this season is my favorite. Its so great with all the women. You see funerals, vacations, empowering moments…It's a crazy season."
The second-generation Knight always sees herself a part of pro wrestling. It's where her heart is, no matter what happens. She is proud to see how far the women have come. Paige is impressed with some newer faces within the division.
"I'm going to be a little bit biased, but I feel Sonya Deville is very underrated," she said. "What she can do when given the chance is really good. Nia is fantastic. I love her. All the girls from NXT are incredible. I'm looking forward to every single one of them coming up.
"I'm sure they will fit in perfectly. I'm super-pumped for Zelina [Vega]. I remember she was trying to get into the company for so many years. It finally happened for her. I was so happy she got signed and was happy she is also part of the movie because we are really good friends. I just wish her all the success in the world. She is such an amazing human being."
Total Divas, Wednesdays, 9/8c, E!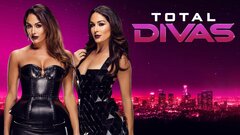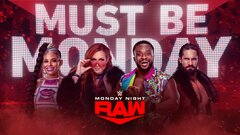 WWE Raw
where to stream