Mercedes Martinez on Returning to WWE's 'Mae Young Classic'
After making the semifinals of the inaugural Mae Young Classic last year, Mercedes Martinez is back for another shot at WWE glory. Despite an impressive performance the first time around, the veteran was shocked when an email popped up asking If she wanted to enter this year's tournament of 32.
"After going so far in the 2017 one, I kind of thought that was it," Martinez said, backstage gearing up for the taping at Full Sail University's Full Sail Live. "I thought I had my chance and they weren't going to have anyone else returning. I was excited because I didn't know who they were going to bring in. But I was ready. I'm always ready for anything when it comes to WWE."
Martinez is one of the most decorated and respected women's wrestlers with a career that spans almost two decades. She believes her emotions are in check for the second event, replaced by excitement. The same feeling can be seen through the eyes of many of the other participants walking the halls. Martinez is grateful t have another WWE experience.
"It's a long day. You get up early prepared for what the day will bring. You see all these rehearsals that happen for production and lighting and cameras and the photo shoots. And you still have to prepare for a match. Your day is really long, but you take it in stride," she said.
"Take the moment to enjoy everything that is happening because you never know when you are done in this business. Every photo shoot I get I think, 'I'm going to work it.' You think of it as almost a once in the lifetime opportunity that you might not get again. Live in the moment. That's how I feel every time I come to WWE."
The basketball standout turned accomplished grappler describes the positive atmosphere in the locker room. Martinez admits to getting nervous before every match with the Mae Young Classic no exception.
"The girls are all supportive of each other," she said. "We're checking out each other's gear. It's very much a family atmosphere when it comes to the girls. We all want to support one another no matter how far anyone goes in this tournament. There is not cattiness, which is something different than when I first came up in this business. It's nice to see that."
Martinez already knows what kind of impact getting the WWE exposure can have as she continues the grind on the independent scene. The consummate athlete was overwhelmed by the strong response to her matches in last year's Mae Young Classic.
"I was able to win over new fans," she said. "I've had people come up to me saying they like my style because it's so hard-hitting. They became fans because of the Mae Young Classic. It's a good feeling because then I know all this hard work on this main stage actually shows what Mercedes Martinez is all about.
"It's good because I know that my style of wrestling is something different that I can showcase to the world. It's amazing. I love my fans. Even the little girls who come out. I know there are a few who have come to me saying, 'We love you so much. You're Puerto Rican.' That's one thing that is important to me. Representing my heritage and show that to the world. It's something truly amazing."
From the beaming smile and expressive tattoos, the "Latin Sensation" lets her personality shine through. That includes ring attire, which in the past has been inspired by a love of video game characters and comic super heroes. A favorite is Batman, which you can tell by the iconic ink on her arm.
"He is just a normal guy with money. Not that I have money or anything like that, but he is a human. He just wants to be out there saving the world and doing his duty and providing justice for all," she said. "Batman is my guy because he isn't Superman. He didn't get bit by a spider. His natural abilities get him through. He is training hard, always prepared for the unexpected.
"That's what I do. I study everyone. I study my opponents and who I'm going to get in the ring with. If I'm watching a girl because they are asking for my opinion, I'm also scouting them for the future. It's kind of like Batman. Even in Justice League, he knows everyone's weakness. Even his own."
So many highlights from my time as part of the #MaeYoungClassic, including spending time with @NaomiWWE. pic.twitter.com/zLeGPrVg1w

— Mercedes Martinez (@RealMMartinez) September 13, 2017
Martinez couldn't be happier for female crime fighters with Wonder Woman tearing up the box office and a progressive Batwoman CW series on the horizon. She is proud to help spread the message of women's equality and empowerment within her own industry.
"I think we're not in the backburner anymore. We are putting ourselves in front. We want to be taken seriously," Martinez said. "We want to show that girl power. We're super heroes in our own right no matter what we are doing. Whether it's in this business or outside of here like gymnastics or basketball. I think as long as we keep pushing forward, there is nothing that any female can't accomplish."
From the moment Martinez steps foot in the building, she could feel the love within WWE. The well-traveled star gets the sense they want to challenge each person they invest in to do their best.
"They want to raise the bar, so you have to reach that bar and beyond. Working with WWE, I've learned to always raise myself above others and making sure my level of professionalism is on par with what they want," Martinez said.
"The staff here is so welcoming and supportive. Once you come to WWE, they level you up. Coming here, this is the big dogs. You always have to be TV ready as they say. I'm happy to just be a part of it. Whether I get a contract or not. The goal is to always get a contract. The fact that I'm back means that they like who I am and what I have to offer. So, anything that I can do to help women's wrestling I want to be a part of it. Just to be part of WWE and help that brand, I'm happy doing that in any way possible."
For Martinez, she is coming in 10 times more ready than last year. Added motivation comes in the form of a chance to work the first-ever all-women's WWE Pay-Per-View titled Evolution on October 28. The historic event will feature the finals of the Mae Young Classic. The pioneer hopes to be a part of it.
"I feel I earned it after 18 years of working in professional wrestling and helping others get there's. It's time for Mercedes Martinez to be at that forefront," she said. "This is what I worked my whole life for. I want to be at the forefront of this evolution. I've worked from being seen as a valet or only eye candy. Those days are over. I worked hard to make sure that stigma is not relevant at this moment."
The landscape of women's wrestling was far different when she entered the industry at the turn of the new millennium. Martinez had to scrape and claw for every accomplishment or accolade. She continues to be that beacon, a cornerstone of promotions including SHIMMER Women Athletes and SHINE Wrestling. They have provided an invaluable platform for many of today's top names to hone their skills and get noticed.
"You always had to go to Japan to see really good women's wrestling," Martinez recalled. "You had to go over there to see the grittiness When SHIMMER and SHINE started, we wanted to focus on women's wrestling. I think the fans wanted to see that. I think when you have such a big following and people want this caliber of matches.
"When you have this much talent internationally involved, people are going to take notice. I think WWE saw that and followed that trend. Even if it happened years afterward, they were following the trend. For us to be here right now with SHIMMER still going strong and SHINE strong and all these new companies popping up. It gives us hope that women's wrestling is not in the background anymore. We're taken seriously as athletes."
WWE Mae Young Classic 2018 (taped), beginning Wednesday, September 5, 9/8c, WWE Network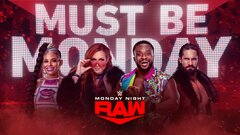 WWE Raw
where to stream
Powered by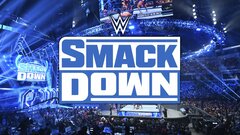 Powered by