Shayna Baszler Aims to Make History in the WWE Mae Young Classic
Shayna Baszler has spent more than two-and-a-half years training, honing her skills and working to make the successful transition from mixed martial arts to professional wrestling.
She received a tryout with WWE, but didn't immediately hear back. One day her phone rang with the type of call that can end up being life-changing: She had received news the company wanted her to join the field of 32 women from 13 countries in the inaugural Mae Young Classic.
"WWE is something I've had my eye on," Baszler said. "After the call, I said to myself, 'All right, it's time to get it in gear.' It fired me up to get into even better shape and get ready to go."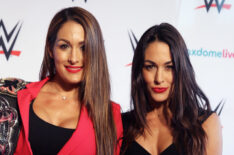 See Also
The Bella Twins have taken the platform of WWE and 'Total Divas' to build a brand all their own.
The single elimination tournament, named after the late Hall of Fame trailblazer, is the latest endeavor in WWE's efforts to feature female talent as serious athletes. Baszler is honored to be chosen among some of the top women competitors in the world. The "Queen of Spades" is looking to make the most of the opportunity and came prepared.
"I spent a lot of time, off time, trying to increase strength, which in turn tends to increase size. Just mainly trying to cut back and get into cardio shape…The hard thing about fighting and wrestling is there is no designated off season. So, it's up to you to do the periodization of training."
Baszler is a true student of the game, honing her craft under the coaching of former UFC heavyweight champion Josh Barnett and the legendary Billy Robinson. The experience gave her a love and appreciation for catch wrestling, which she utilized over 16 years of MMA.
"These guys competed in mixed martial arts and professional wrestling," she said. "So, it was just a natural progression. I'm one of Josh's original students. One of his oldest students. … They said if you want to make history, you have to know history. So, it was really important that we knew where we came from and appreciate those before us."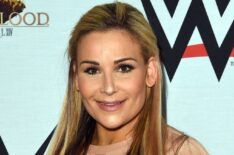 See Also
Ahead of Mondey in the Bank, WWE superstar Nattie talks about what it means to compete in the first women's ladder match, the ever changing landscape of women in professional wrestling, and if we will ever see another 'Total Divas' spinoff.
In the days leading up to the Mae Young Classic, the participants familiarized themselves with the WWE's state-of-the-art Performance Center. Baszler has been there in the past training with Natalya and Nikki Bella, for whom she helped develop a new submission-based finishing move known as the Fearless Lock. However, it was a whole new experience for her walking into the facility alongside many familiar faces all striving to realize their dream.
"I think it was more surreal that I was there with a lot of my contemporaries and women I worked with on the independents," Baszler said. "Just knowing all of us were there and I can compete with them, it gave me a sense that I belonged there just as much as they do."
Baszler's first opponent in the first round of the Mae Young Classic is Zeda, who represents China. It's a meshing of styles here, with Zeda also coming from an MMA and amateur wrestling background.
Adding motivation was the fact Baszler's fellow "Four Horsewomen" Ronda Rousey, Marina Shafir and Jessamyn Duke were there for support. Fans may remember seeing the women at numerous events including together front row at the 2014 SummerSlam.
"We're such good friends and training partners and teammates. … I specifically called all three of them and said, 'Guys, this is the most important thing I've ever done in my combat sports career. I'd love for you guys to be there because you were there at the beginning of all of this, and I would like you to be there for this. They were like, 'Yeah, you got it. We'll drop whatever we are doing. We're there.'"
Baszler is excited about the possible impact the Mae Young Classic could have on the landscape of women's wrestling. A number of the talent in this tournament may end up ushering in the next chapter in a revolution.
See Also
'WWE and Total Divas is also empowering women,' the WWE Superstar tells us.
"All of us has a personal story to tell about going into the Mae Young Classic and what it means to us. … It's a history-making moment. I really hope people grasp on to that. It's the first tournament of its kind.
"There are girls on there who have spent a long time doing this. This type of wrestling and sports entertainment the fans are going to be see, it has been growing. Now there is finally a place where people are going to see and hear us tell our stories. I can't wait."
Watch the Mae Young Classic starting August 28 with the first four episodes on WWE Network.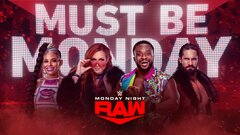 WWE Raw
where to stream
Powered by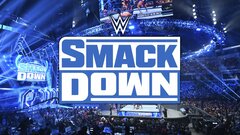 Powered by