'Single Parents' Sneak Peek: Will & Doug's Friendship Reach a Boiling Point? (VIDEO)
It was apparent in the series premiere of ABC's Single Parents that Taran Killam's Will and Brad Garrett's Doug are polar opposites. And those differences become even more evident this week.
In an exclusive clip from the October 3 episode, we see the two attempting to relax in Doug's personal sauna, "Lord have mercy, you have a sauna in your house, and you only have one robe…? It really tells a story," Will remarks. Doug's aversion to any conversation is obvious but the ever-persistent Will never lets this kind of pessimism get in the way… usually.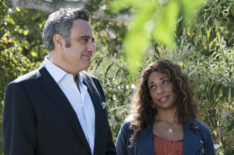 See Also
Plus, why the show should be next on your list.
Doug is very obviously ready to be rid of his fellow sauna inhabitant as he turns the temperature up — while Will's wearing jeans and a sweatshirt. Still, Will continues to make small talk with his fellow single dad, asking about Doug's background, family, and favorite movies.
As the sauna heats up, Will finally understands the situation and confronts the tough guy. Will the pair become friends? Check out the clip below and tune in tonight!
Can't get enough of Will and Doug's comedic dynamic? Below, find another clip of the pair as confusion over who is supposed to be watching the kids turns into a motor-vehicle accident…
Single Parents, Wednesdays, 9:30/8:30c, ABC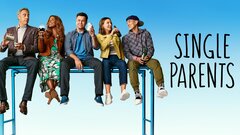 Powered by