Jane Fonda's Fifth Act, 'Big Bang' Honeymoon, 'Good Doctor' & 'Resident' Return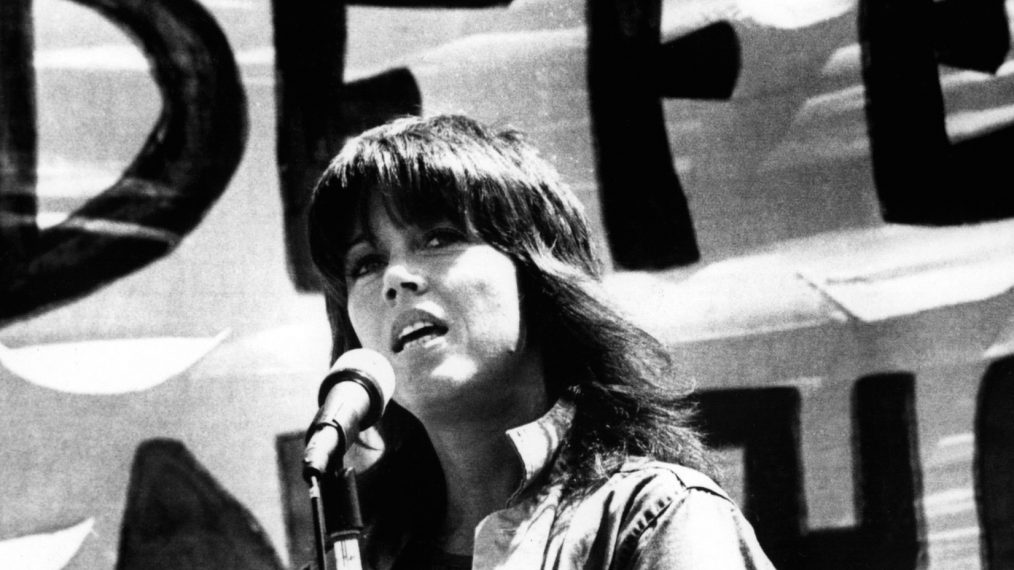 Happy Network Premiere Week! Some highlights of an exceptionally busy opening night to the traditional TV season:
Jane Fonda in Five Acts (8/7c, HBO): Love her or hate her, there's no denying Jane Fonda is a cultural force to be reckoned with, and this in-depth biographical portrait from Susan Lacy (American Masters), who delivered last year's terrific Spielberg film, does her story justice. Culling from 21 hours of candid interviews, with commentary from family, friends, and ex-husbands Tom Hayden and Ted Turner, Five Acts structures Fonda's history through the men who helped define her as she sought her own identity, starting with her father and "national monument" Henry Fonda, emotionally remote to the very end (a sequence about filming On Golden Pond is especially poignant). Then came three husbands: director Roger Vadim, who molded her into a Barbarella sex kitten; activist Hayden and media mogul Turner. The film dives headlong into her polarizing anti-Vietnam War activities, as Fonda once again declares, "I will go to my grave regretting" her notorious posing on an enemy anti-aircraft gun. But she also maintains, "I'm proud of most of what I did and I'm very sorry for some of what I did." Her activism for women's equality and progressive causes continues in her fifth act of independence, even as her career flourishes with projects like Netflix's Grace and Frankie. It's a remarkable life, and this is a terrific character study.
The Big Bang Theory (8/7c, CBS): And so the final season begins — with Sheldon (Jim Parsons) and Amy (Mayim Bialik) honeymooning in New York, although if he continues to overschedule their "socially sanctioned love," it could be over before it starts. In a funnier subplot, Leonard (Johnny Galecki) and Penny (Kaley Cuoco) are horrified to see future versions of themselves in Amy's holy-terror mom (Kathy Bates) and meek dad (Teller). Wait for a cameo from pop astrophysicist Neil deGrasse Tyson, who engages in a Twitter war with an out-of-his-league Raj (Kunal Nayyar). A second episode airs later this week in the show's regular Thursday time period.
The Good Doctor (10/9c, ABC): Last year's breakout medical drama returns in strong, emotional form with an episode written by series star Freddy Highmore, who as autistic Dr. Shaun Murphy is still having trouble processing the diagnosis of his friend and mentor, Dr. Glassman (Richard Schiff). As Jared (Chuku Modu) stands up to Dr. Andrews (Hill Harper) in his last day before leaving for a new gig in Denver, their boss Dr. Melendez (Nicholas Gonzalez) feels pressure to perform a headline-making heart procedure. House's always-fabulous Lisa Edelstein appears in a recurring role as Glassman's confrontational oncologist. Good to see her back in the TV-doctor arena.
The Resident (8/7c, Fox): Not to be outdone, Fox's sleeper medical melodrama goes for an over-the-top ER vibe in its season opener, when a blackout at Chastain Memorial forces Conrad (Matt Czuchry) and Nic (Emily VanCamp) to shift into high gear with multiple crises in between make-out sessions. The spotlight operation belongs to cocky doc AJ Austin (Malcolm-Jamal Warner), who races to beat the clock before another power outage while fixing the tiny heart of a premature twin baby.
Song and Dance: The reality games are beginning again, with the Blind Auditions phrase (always the best part) of NBC's The Voice (8/7c), featuring Adam Levine, Blake Shelton, Kelly Clarkson and Jennifer Hudson in those spinning chairs.
And a new season of ABC's Dancing with the Stars (8/7c) is less a "who's who" than a "who again?" collection of almost and once celebrities, with The Facts of Life's Nancy McKeon, Dukes of Hazzard's John Schneider and Olympian Mary Lou Retton among the few household names. The cast includes the usual mix of sports figures (NFL star DeMarcus Ware, vision-impaired Paralympic medalist Danelle Umstead) and under-the-radar actors (Harry Potter's Evanna Lynch, Juan Pablo Di Pace, Milo Manheim), plus an R&B "disruptor" (Tinashe), a comedian (Nikki Glaser), "stars" from TV reality (Joe "Grocery Store Joe" Amabile) and social media (Alexis Ren), and "most powerful man in country music" radio star/American Idol mentor Bobby Bones. First-night dances will include the jive, cha-cha, foxtrot, salsa and quickstep, with someone sent home Tuesday.
Inside Monday TV: Continuing from Sunday, and moving into its regular time period, Fox's 9-1-1 (9/8c) ups its game with a massive L.A. earthquake sending the first responders to a crumbling high-rise and a collapsed freeway overpass… CBS's Bull (9/8c) opens a third season with a more fit Dr. Bull (Michael Weatherly, who dropped 25 pounds between seasons) returning to work from his heart attack, representing a rich new client usually seen as the villain on this sort of show: an insurance company being sued by a dying mother… Because Bravo doesn't do enough navel-gazing in its cocoon of manufactured reality, along comes Bravo's Play by Play (10/9c), with Bravo superfan/actor Jerry O'Connell leading a panel discussion including so-called "tastemakers" to discuss the buzziest moments of Bravo's shows.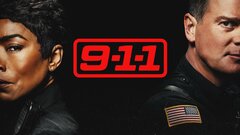 9-1-1
where to stream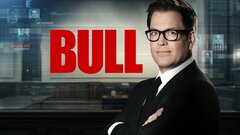 Bull
where to stream