Roush Review: Mysteries Abound in High-Concept 'Manifest,' CBS Remakes 'Magnum'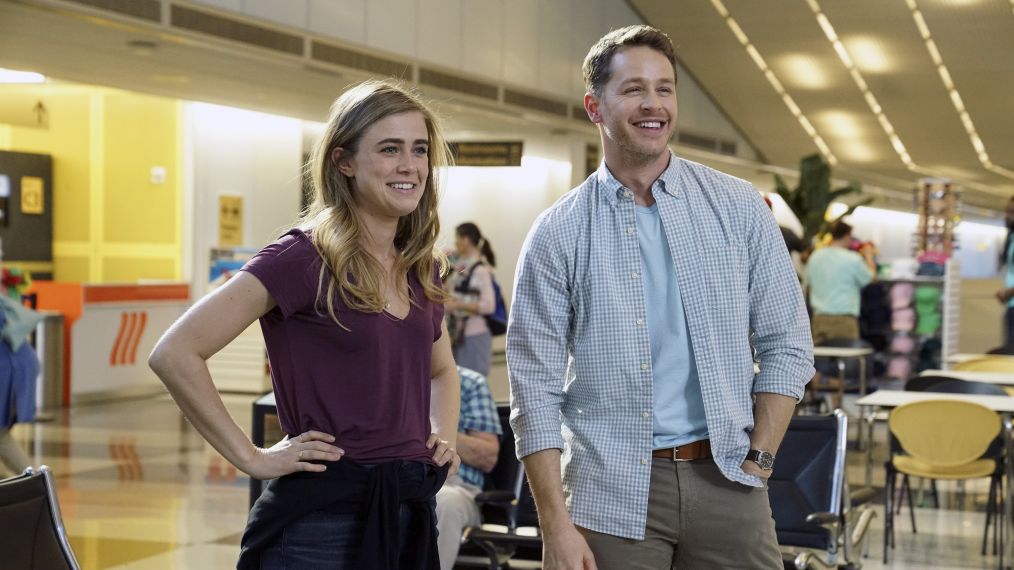 "Funny how one little decision can ruin your life — and also save it."
Funny how portentous voice-overs can almost destroy a show, almost before it even starts. Despite some awfully clunky writing, NBC's Manifest launches network TV's official "premiere week" with a fair amount of buzz over its undeniably intriguing Twilight Zone-like high concept. Could it be the next Lost?
Probably not, although the opening sequence contains obvious echoes, especially when Flight 828 from Jamaica to NYC experiences terrifying turbulence, shaking its 191 passengers to the core. Upon landing, they discover that while they were up in the unfriendly skies for their supposedly three-hour flight, five and a half years somehow passed by down on terra firma. (Shades of Gilligan's Island. Were they flying Minnow Airlines?)
See Also
Plus, learn how they're all connected.
So this is less Lost revisited than the story of people who had no idea they needed to be found. The adjustment is especially awkward for the vacationing Stone family, who were separated when adult brother Ben (Once Upon a Time's Josh Dallas) and sister Michaela (Melissa Roxburgh), and Ben's son Cal (Jack Messina), dying from leukemia, are bumped to 828 — while their mom and dad, Ben's wife Grace (Athena Karkanis) and Cal's twin, Olive (Luna Blaise), take the earlier flight.
The reunion is fraught with joy and sadness, as loved ones presumed dead must rejoin lives that moved on without them. This aspect of Manifest is the most intriguing, but rarely takes flight because too many of the characters are so blandly, weepily rendered.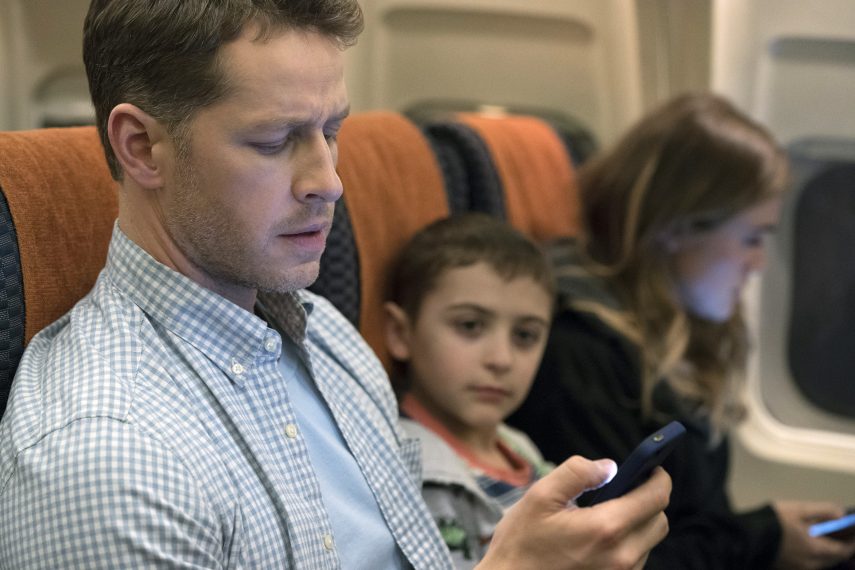 How well Manifest develops its mystery angle — what happened up there and why, and what accounts for the psychic bond linking the passengers? — may decide the show's ultimate fate. This feels like one of those shows where the answers, if there are any, will be more deflating than illuminating, and may be late in coming. It doesn't help when government investigators speak in eye-rolling cliché: "I think we've taken 'impossible' off the table."
This being a network series, there's also a procedural element, with Michaela quickly returning to her previous job as a detective, albeit with a cloud of tragedy haunting her—and heartbreak, since her co-worker fiancé (J.R. Ramirez) married her best friend while she was MIA. On the plus side, the mystery flight has somehow graced her with new precognitive abilities, including hearing voices, which should come in handy cracking cases. Brother Ben is hearing them, too, and who knows what's up with their fellow flyers? (The only other major character from Flight 828 we meet in the pilot episode is an earnest research scientist played by Parveen Kaur, who miraculously has the cure that could save little Cal's life.)
Even though the first episode spends too much time overstating its themes — "This is bigger than us," Ben's wife helpfully points out—Manifest could turn out to be a ride worth taking if it can figure out how to blend emotional arcs and cosmic puzzle-solving into a coherent and compelling whole.
Manifest, Series Premiere, Monday, Sept. 24, 10/9c, NBC
MEET THE NEW MAGNUM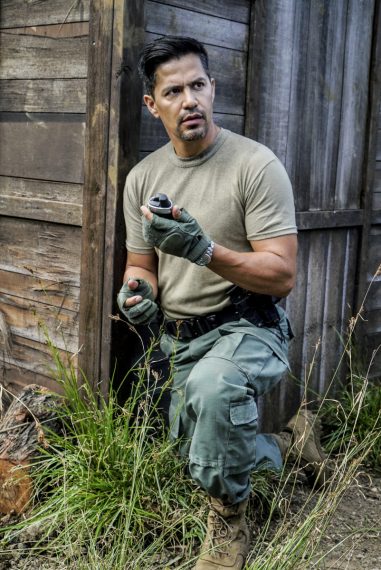 According to my mailbag, there is and will be only one Thomas Magnum, and he's currently busy on another CBS show (Blue Bloods). But that hasn't stopped the network from exhuming another relic from its storied past, giving the iconic Magnum P.I. not so much a face lift as a new complexion. What Jay Hernandez lacks in bushy facial hair he compensates for in boyishly cocky swagger, charming his way through a slight but scenic remake.
See Also
For the first time, the 'Blue Bloods' star shared with us his feelings on his show being remade.
Some things never change. Ex-Navy SEAL Magnum is still a bro among bros, with chopper pilot T.C. (Stephen Hill) and smooth operator Rick (Happy Endings' Zachary Knighton) his stalwart BFF sidekicks, bonded by their harrowing wartime experiences as Afghan POWs. Thomas lives large in the plush guesthouse of unseen celebrity author Robin Masters, whose Ferrari collection is never safe as long as Magnum's behind the wheel. Overseeing the estate is a snarky and snooty female Higgins, Juliet (Perdita Weeks), whose love-hate banter can't disguise her grudging admiration for the resident manchild, perhaps because she has her own backstory as a kickass British agent.
Outrageous stunts, a specialty of pilot-episode director Justin Lin, bookend the first episode and set a tone of breezy, slick but shallow nonsense that's as watchable as it is forgettable. At a time when so much of this expansive world of "peak TV" looks to an adventurous future, CBS remains content to gaze into its rear-view mirror.
Magnum P.I., Series Premiere, Monday, Sept. 24, 9/8c, CBS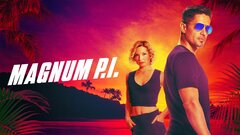 Powered by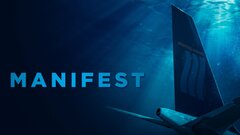 Powered by