'Titans' Won't Be What People Expect, Says EP Geoff Johns — Plus, More DC Universe Streaming
Series Premiere Friday, October 12
DC Universe's first original offering is a far cry from your usual superhero show. "We wanted it to not be what people expect," says executive producer Geoff Johns. His take on the Teen Titans comic books about a team of costumed vigilantes led by Batman's former sidekick Robin, aka Detroit police detective Dick Grayson (Brenton Thwaites), taps into the violent tone, creating a truly gritty tale.
It kicks off with the cop hiding a secret life as a costumed crime fighter, while supernaturally gifted teen Raven (Teagan Croft) and alien Starfire (Anna Diop) find their own powers. What brings them together — along with partners Hawk and Dove (Alan Ritchson and Minka Kelly) and shape-shifting Beast Boy (Ryan Potter) — is a slow burn that mixes action, atmosphere and scares.­ ­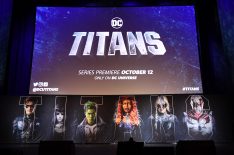 See Also
Bomer has officially joined the DC Universe on 'Doom Patrol.'
Also Streaming
Batman Begins
Christopher Nolan launched his game-changing trilogy with this 2005 tale of Bruce Wayne's rise to hero status, starring Christian Bale as the Caped Crusader. It's as moody as hell (in a good way).
Lois & Clark: The New Adventures of Superman
Dean Cain and Teri Hatcher flew into fame as the iconic couple on the hit 1993–97 ABC series, and it's easy to see why. They're both adorable! (Seasons 1–4 available)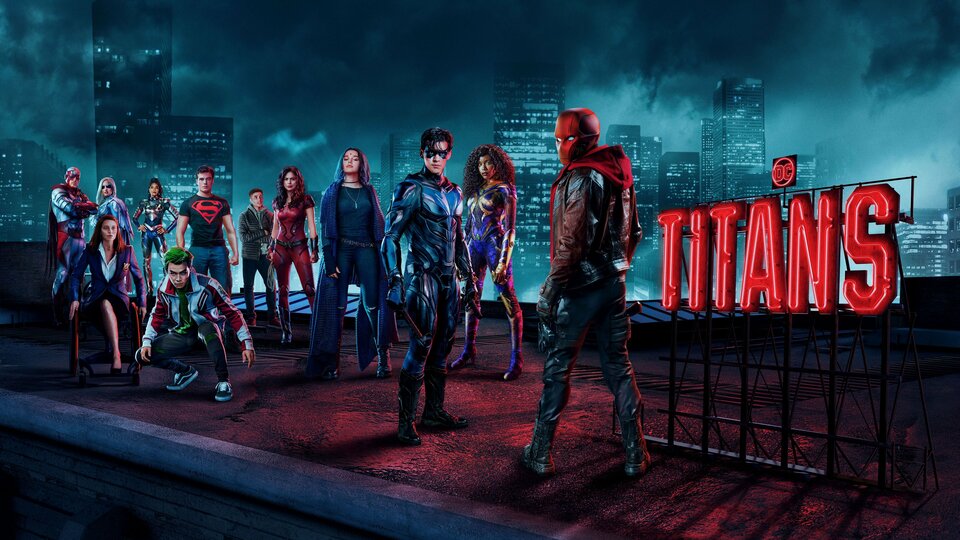 Titans
where to stream
Powered by