Ask Matt: Crazy About Musical TV, 'YOU,' Differing Views on 'Take Two,' and More
Welcome back to the Q&A with TV critic (also known to some TV fans as their "TV therapist") Matt Roush, who'll address whatever you love, loathe, are confused or frustrated or thrilled by in today's vast TV landscape. One caution: This is a spoiler-free zone, so we won't be addressing upcoming storylines here unless it's already common knowledge. Please send your questions and comments to [email protected] (or use the form at the end of the column) and follow me on Twitter. Look for Ask Matt columns on most Tuesdays and Fridays.
Sing Me a TV Musical!
Question: I wanted to ask a question about TV musicals. My boyfriend and I are already big fans of Crazy Ex-Girlfriend, but the other night we were browsing for something musical to watch, and we were a little stumped. We settled on Bob's Burgers, and although its use of music always delights us, we were looking for a true musical. With CXG ending this season, do you have any suggestions for musical shows to watch? We're not necessarily beholden to shows that are currently airing. We watched about half of Glee and hated it by that time. Rise didn't do the genre many favors, and Smash was a beautiful mess. We're hoping for something to tide us over as we anxiously wait for Rebecca Bunch to come back to us. Thank you in advance! — Jeff
Matt Roush: How I'll miss Crazy Ex-Girlfriend! It's almost one of a kind, but the first show that comes to mind that nearly reaches that level of musical-comedy nirvana is Galavant, the Spamalot-style spoof-ical that ran for two too-short seasons on ABC. It's wonderful, and songs from both of these scores hold up. Also good for a musical laugh: HBO's Flight of the Conchords, which returns as a live musical special in October. In terms of musical dramas, you could check out Nashville if your taste learns toward country-western soap opera, and Fox's R&B soaps Empire and Star have their moments (Empire especially early on), and let's not forget Fame (movie and series).
If you're in a more adventurous mood, the visionary music-infused British serials of Dennis Potter, most notably Pennies From Heaven and The Singing Detective, are worth a look, as is Blackpool, which was adapted (briefly) by CBS as Viva Laughlin. A notorious flop influenced by Potter, Steven Bochco's Cop Rock, is also something to behold. I'm sure there are more, but these seem especially memorable to this musical fan. (On those rare occasions when I have time to go into the archive, I also enjoy playing back big moments from classic variety shows and Tony Awards, and no stand-alone musical episode will ever beat Buffy the Vampire Slayer's "Once More With Feeling." And of course there's the new wave of live TV musicals, some even worth rewatching.)
Who Does You's Stalker Remind You Of?
Question: Is You on Lifetime supposed to be the new social media world's Dexter? — Dawn, St. Louis
(P.S.: I think I enjoy NBC's Trial & Error so much because of all the laugh-out-loud moments. They remind me of an old, long-gone show I loved: Maximum Bob.)
Matt Roush: Not a bad analogy. Here's my review of this addictively creepy series, one of the few surprises of the new fall season. Like Dexter, we spend a lot of time inside the head of an obsessive, twisted anti-hero (Penn Badgley from Gossip Girl as Joe Goldberg), and the show takes a lot of digs at social media as Joe uses those devices to stalk the object of his desire—while taking sinister action toward anyone he sees as a threat to his pursuit, who tend to be pretty awful people, even if not always deserving of their grisly fate. And as unnerving as many of his actions are, Joe is somehow endearing—not unlike how Michael C. Hall earned our empathy as a serial killer of bad guys.
And thanks for the shout-out to the very short-lived Maximum Bob from all the way back to 1998. That Elmore Leonard-inspired dramedy may have paved the way for the more successful, though equally quirky, Leonard adaptations of Justified and Epix's current Get Shorty.
A Negative Take on Take Two
Question: As Take Two stumbles off-stage at ABC, I wonder how it went so … blah. Rachel Bilson is charming and hard-working as ever, and Eddie Cibrian no more wooden than usual (and his dimples are deep). Xavier de Guzman and (especially) Alice Lee brought sparkle to their supporting roles, although Aliyah O'Brien's cop-with-benefits character seemed to have wandered into the wrong show. But writing was the real puzzler. Castle creators Terri Edda Miller and Andrew W. Marlowe are credited for each episode, along with a short list of staff writers. But there was no consistency: A few episodes popped, most plodded, and too many begged the question "Written by interns?" Makes me wonder: With so many outlets churning out original programming, are some shows scraping the bottom of the barrel in search of writers? The recent resurgence of recycled shows (retreads and spinoffs) argues that original ideas are at a low ebb. Good writing requires a voice and a vision: Maybe there's not enough of that to go around in Peak TV World. — John
Matt Roush: An interesting point of view, but not sure it's a fair comment aimed at a show with such minimal ambitions. A negligible but inoffensive show like Take Two would probably be worse if it had aimed higher. It was intended as light-mystery summer fluff, and most of the mail I get on the show indicates it hit its mark. As a critic, I found the show instantly tiresome, and the entire premise the sort of thing that better shows (like Castle) might dismiss in one mildly amusing episode. But I also see the value of comfort food for those who are seeking this kind of escape. In the bigger picture, there obviously is a bidding war for top producers and writers to fill what now appears to be a bottomless need for new product. As the broadcast networks continue to churn out so much formulaic and derivative fair, the writers are only delivering what their bosses want. For visionary fare and distinctive voices, you're often going to have to look elsewhere. And many of us do.
On the other hand …
Fans Want More Take Two
Question: So do you like Take Two or is it too light for you? I personally love the show and hope that ABC does also. Would love to see a second season. Do you think that's possible? — Cathy
Matt Roush: The answer to your first question is probably obvious. The answer to your second is less certain. It hasn't been renewed yet, but being an international co-production it's likely cost-effective to keep it going, and it makes sense to have a show like this on the bench as a summer or replacement series, so I wouldn't be surprised to see more episodes ordered.
Copycats, Or Just Clones?
Question: I watch both Take Two on ABC and Carter on WGN America. I like both shows, but who stole from whom and how do they get away with it? By the way, I only found out about Carter from TV Guide Magazine, it would never have been on my radar otherwise. I didn't even know about WGNA network. Thank you. — Ilana
Matt Roush: You're welcome, but in this case, theft would be pretty petty larceny. The issue here is that both operate in a genre of light mystery capers where originality is rare and familiarity is what they're aiming for. If they seem cut from the same cloth, that's by design, and while it appears that Carter was filmed earlier than Take Two, and both productions were based in Canada, I doubt one was looking over the other's shoulder.
An Afterlife in Syndication for Streaming Shows?
Question: I know in the past if you make enough episodes, the program can go into syndication on local broadcast TV stations and/or cable networks. This has been the thought pattern for a long time. Now with so many online streaming shows, such as Fuller House, Star Trek: Discovery, House of Cards, Orange is the New Black, the Marvel-related programs, etc., is there life for these shows in the after market beyond Hulu, Netflix and Amazon Prime Video? These streaming companies are making episodes after episodes, but beyond DVDs and staying online on their respective streaming network, do you think any of these shows would find its way to old-fashioned TV broadcasting? I was looking at Orange, and I noticed how many episodes it has made, it just got me curious about future use of episodes. My guess is that Fuller House could be the first series that could easily make the jump with reruns on some form of telecast off-Netflix). Maybe Star Trek: Discovery at some later, later date as well. Your thoughts? — Bud
Matt Roush: Another interesting and complicated topic that we've dealt with here before, but already one show is making the leap from streaming to "linear" TV: Early seasons of Netflix's cult animated comedy Bojack Horseman (which launched season 5 on Friday) will begin airing alongside a new season of South Park on Comedy Central, starting Sept. 26. This is a reversal of the usual practice, because these streaming services originally existed as a place to store these libraries of previously aired content, and as we've discussed before in this space, many shows that once aired in syndication (and some that still do) have all or much of their entire catalog available for streaming on one or another of these sites.
A syndication window for streaming series does provide another revenue stream, so we'll probably see more shows like Bojack eventually cross over, and I know there's an audience hoping for the day a show like Star Trek: Discovery will be shown without a paywall. But most of these shows will stay exclusive, at least for the foreseeable future, to the services that ordered and paid for them. Premium exclusive product is how they attract customers, which is why most of them got into the original series business in the first place.
Lightning Round and FAQs
Question: In Britain, did the Brit/U.S. series You, Me, and the Apocalypse run more than the one season shown in the States? It was a well-written show which like Lost left me pondering the last episode while anticipating the next. — Dave
Matt Roush: Sorry to say this adventurous series didn't make it to a second season on either side of the pond. We're not the only ones who cancel promising cult shows with not enough audience.
Question: Whatever happened to The Son on AMC? Is it ever coming back, or did I somehow miss season 2? — Pam
Matt Roush: You haven't missed it, though many are wondering the same thing (according to my mailbag). AMC just hasn't scheduled it yet. A longer time between seasons than most—Season 1 ended a year ago in June—but the same network's Better Call Saul also spent more than a year off the air between seasons, so maybe fans of this Western drama will get some relief soon.
That's all for now. Thanks as always for reading, and remember that I can't do this without your participation, so please keep sending questions and comments about TV to [email protected] or shoot me a line on Twitter (@TVGMMattRoush), and you can also submit questions via the handy form below. Please include a first name in your question.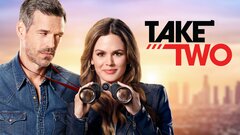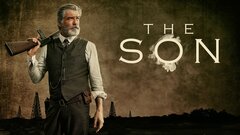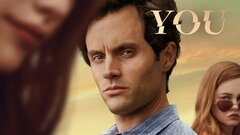 You
where to stream