British Reality Show 'Love Island' Coming to America
UK smash hit reality dating show Love Island will be arriving soon to TV near you.
CBS just purchased the U.S. format rights from ITV Studios and Motion Content Group, according to Deadline, and has already ordered a first season.
The show follows a group of single men and women who shack up in a luxurious villa on a stunning, tropical island (ring any bells Bachelor Nation?). Romance, feuds and tears ensue, but the catch is that all the drama is captured à la Big Brother — the contestants are mic'd up and cameras follow their every move.
See Also
Plus, find out when the 'Murphy Brown' revival will kick off.
So this series is pretty much Bachelor in Paradise meets Big Brother meets The Challenge.
The singles run the risk of being eliminated, so they partner up with the opposite sex to ensure votes from the viewers, and must also compete in challenges like obstacle courses and lie detector tests. But, like any good reality series, the meat of the show is the crazy conversations that happen between the contestants.
Love Island is a ridiculous, mega-success in the U.K. The Season 4 finale drew in incredible ratings — it was the most watched show "ever on the digital network, with almost half of all adult viewers under 34 tuning in throughout the series," Deadline wrote. Other countries like Germany and Australia are already creating their own versions.
See Also
Plus, stars from 'The Neighborhood' and 'Happy Together.'
And like most American series, the contestants by the end of the show become social media celebrities.
"Love Island has been a massive success overseas," CBS' head of alternative programming, Sharon Vuong, said. "It's currently seen or about to premiere in several European countries as well as Australia, and we're thrilled that ITV has partnered with us to bring their most successful show to American television. Having seen the reaction of audiences 'across the pond' and around the world to this most recent season, we expect American viewers will be captivated by this engaging format. Additionally, Love Island is more than a pop sensation; this series has generated compelling 'sociological think pieces' in major publications here and abroad."
Hulu has already nabbed the original show's streaming rights and has Seasons 1-3 available now, with Season 4 dropping soon.
Check out this clip of the singles "coupling" up in the fourth season: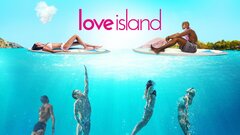 Powered by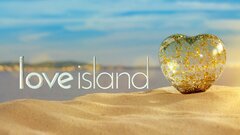 Powered by