'Supernatural' Fans, Listen Up! This Your Chance to Get Jared, Jensen & Misha to Answer Your Questions
Yep, that's right!
We're conducting a roundtable interview with the stars of Supernatural — Jared Padalecki (Sam Winchester), Jensen Ackles (Dean Winchester), and Misha Collins (Castiel) — on Tuesday, September 18, and we're giving you the opportunity to submit questions for your favorite cast members to answer!
This is your chance to find out insider details about the show, characters, and what's in store when the long-running series returns in October for its fourteenth season. All you have to do is share your queries in the comments below for a chance that the cast may answer!
As megafans know, in the Season 13 finale, Dean's body was taken over by archangel Michael (previously played by Christian Keyes). This means that, although Ackles gets to sink his teeth into a new character, we're saying goodbye to Dean and his brother banter with Sam for a number of episodes.
In a recent interview with TV Insider, executive producer Andrew Dabb teased what we can expect from Michael in the new season. "[Michael will] get to know this world," he said. "Once he understands it, he can start working a more malicious agenda. He shares a lot with the other Michael, who wanted to purify the Earth of everyone but his chosen 5,000 people. This Michael is even scarier."
The saddest part of all? Dean is aware his body has been taken over, and he has no control over what he says or does!
At 2018 San Diego Comic-Con, Ackles said he tried to observe Keyes as much as possible to pick up on his habits, so he could portray Michael in an authentic way. Meanwhile, Padalecki teased how Sam is coping without his brother.
"[For] Sam, this year has taken on more of a leadership role," he said. "His brother's not around and he's sort of distracted. He hasn't shaved in a bit. Sam, without Dean, for however long, needs to take the cues and the lessons he's learned from Dean and try to pass them along to the Apocalypse hunters."
Don't forget to submit your questions in the comments below, and stay tuned as some lucky fans will get their answers in the weeks to come!
Supernatural, Season 14 Premiere, Thursday, October 11, 8/7c, The CW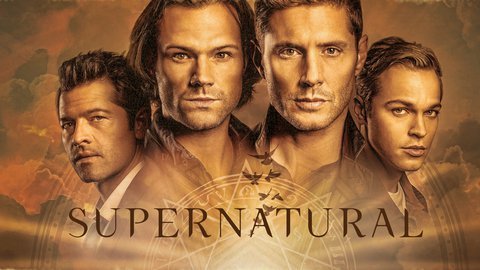 Powered by