'Big Bang Theory' EP on Amy & Sheldon's Marriage, Penny & Leonard's Baby Plans
All good things must come to an end — and so it goes for The Big Bang Theory. When the comedy juggernaut airs its series finale in May, it will have reached 12 seasons and 279 episodes, a record for a multicamera show. The amount of shenanigans are, of course, a bit harder to quantify, especially with plenty more to come.
The 24-episode final season begins with Sheldon (Jim Parsons) and Amy (Mayim Bialik) honeymooning in New York City. And, no surprise, the finicky Sheldon has some difficulty adjusting to wedded life.
"Marriage brings new complications," says executive producer Steve Holland. "They're working together on their super-asymmetry breakthrough, which brings up a whole new set of boundary issues. Plus, Sheldon is learning that he didn't marry just Amy — he is now a part of her family." (Kathy Bates and Teller return as Amy's parents in the first episode; physicist Neil deGrasse Tyson and science guy Bill Nye also guest star.)
As for the rest of the gang, Penny (Kaley Cuoco) and Leonard (Johnny Galecki) start thinking about having a baby. "That is definitely on their mind and a question they will confront this season," Holland says.
Howard (Simon Helberg) and Bernadette (Melissa Rauch) are settling in to being a family of four. Jokes Holland: "Howard had a vasectomy, so [another baby] would be a big surprise!" And seeing his friends coupled up remains tough on eternally single Raj (Kunal Nayyar), who "makes bold moves in his personal life that will play out in a big way."
While the cast still has 20-plus episodes to shoot, some have already taken to social media to express their love for the comedy and its fans. "I feel such intense gratitude for our devoted viewers who are the ACTUAL reason we have been graced with the opportunity to explore these characters for 12 years," Parsons posted on Instagram.
Holland also has the fans on his mind as he approaches the end. "My goal is to give the audience, who have invested so much of their time and hearts into this world, a finale they will love," he says, "and to make sure these characters get the send-off they deserve."
The Big Bang Theory, Season 12 Premiere, Monday, September 24, 8/7c, CBS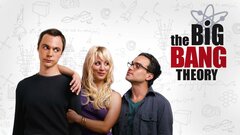 Powered by