Even the 'Big Bang Theory' Co-Creator Doesn't Know How Series Will End
Fans of The Big Bang Theory are expecting the long-running sitcom to end with well… a bang. But that may not happen.
This week, co-creator Bill Prady called the final season a "bittersweet thing" in an interview with Us Weekly. "We'll finish as the longest running multi-cam comedy to date on America television. It's a hard thing to come to grips with."
See Also
You never know what one-liner he might say next.
He also admitted that he has no idea how the series will wrap up. "We're approaching the final season the same way we've approached the 11 seasons before: with no planning whatsoever," he said. "From day one, we have never planned an arch for a season. We don't plan ahead, we just kind of just tell the next story."
The cast — Jim Parsons, Kaley Cuoco, Johnny Galecki, Mayim Bialik, Simon Helberg, Melissa Rauch, Kunal Nayyar — has just started production on Season 12. Cuoco wrote on social media, "This ride has been a dream come true and as life changing as it gets. No matter when it was going to end, my heart would have always been broken in two. Drowning in tears, we promise to bring you the best season yet."
When TBBT ends in May 2019, it'll make history for its 12 years on-air, after debuting in 2007. The series is also highly-decorated, having received 52 Emmy nominations and 10 wins to date (though never for Outstanding Comedy Series). It's also snagged seven Golden Globe nominations.
"We are forever grateful to our fans for their support of The Big Bang Theory during the past twelve seasons. We, along with the cast, writers and crew, are extremely appreciative of the show's success and aim to deliver a final season, and series finale, that will bring The Big Bang Theory to an epic creative close," Warner Bros. Television, CBS, and Chuck Lorre Productions said in a statement.
The Big Bang Theory, Season 12 Premiere, Monday, September 24, 8/7c, CBS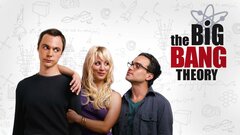 Powered by