Emmy Rossum's 'Shameless' Season 9 Exit Confirmed by Showtime
UPDATE:
Showtime has officially announced that Emmy Rossum will exit Shameless after Season 9.
The actress's role on the show moving forward came in to question after she posted a long message to fans implying an exit. The network confirmed Rossum's announcement in a statement from Showtime's head of programming Gary Levine:
"We were saddened when Emmy Rossum let us know that the upcoming ninth season of Shameless would be her last. But we are filled with an overwhelming sense of joy and gratitude for Emmy's inspired work on our series, of course in front of the camera but also behind it. Fiona Gallagher will always be one of Showtime's iconic characters, and we applaud Emmy for bringing this character to life in such a natural, touching and fearless performance. On behalf of everyone at Showtime and her millions of fans, we thank you Emmy!"
ORIGINAL STORY:
As Shameless nears its Season 9 premiere, one of its biggest stars is hinting at an exit.
Emmy Rossum, who leads the ensemble cast alongside William H. Macy on the Showtime series, posted a cryptic, emotional, and lengthy letter to fans on her Facebook page Thursday. The actress' tone and sentiment are causing many fans to worry this is the last we'll see of Fiona Gallagher.
See Also
Plus, Greg Berlanti's big deal and Jim Carrey's 'Kidding' trailer.
Beginning her letter, Rossum writes, "It's a hard thing to put into words, feelings. But I'm going to try. Until Shameless came into my life 8 years ago, I led that kind of transient wonderful life of an actor. And I never realized how much I actually craved the kind of continuity that this show has given me.
"See, in real life, unlike Fiona, I'm an only child," Rossum continues. "I never had a big family. Being ensconced in that messy Gallagher family love is something I'd always dreamed of. But even off set, it feels real… It really feels like a family."
Since premiering in 2011, Shameless has seen Rossum and her co-stars grow and mature in front of audiences. As the oldest of the Gallagher children, Rossum's Fiona was a force from the start, and the series has only gained traction with its availability on streaming services like Netflix.
"This kind of stability, this family, has nurtured me and made feel safe enough to stretch and grow creatively," she adds in the letter. "The opportunity to play Fiona has been a gift. There are few characters — female or otherwise — as layered and dynamic. She is a mother lion, fierce, flawed and sexually liberated. She is injured, vulnerable, but will never give up. She is living in an economic depression, but refuses to be depressed. She is resourceful. She is loyal. She is brave," she continued. "I knew it the second I read the pilot script, this was different, this was special… Quite simply, the last eight years have been the best of my life… I am proud and I'm filled with gratitude."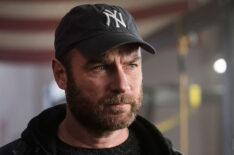 See Also
Plus, check out the trailers for 'Ray Donovan' and the network's new series.
Clearly Rossum is proud of her cast and crew and thankful for the show's continued impact, but it isn't until the tail end of her letter that the reality of her statement sinks in.
"I know you will continue on without me, for now. There is much more Gallagher story to be told. I will always be rooting for my family. Try not to think of me as gone, just think of me as moving down the block," she concludes, alongside a throwback photo with the cast and crew.
It's a hard thing to put into words, feelings. But I'm going to try. https://t.co/YbBAg9e087 pic.twitter.com/XH1ur5muyQ

— Emmy Rossum (@emmyrossum) August 30, 2018
So what does this mean? Fans of the show know she'll be part of Season 9 — she's present in the trailer — but it doesn't sound like it's a permanent goodbye if she is leaving. "I know you will continue on without me," seems clear but her addition of "for now," leads many to think of Rossum's goodbye as temporary.
Until any official statements are released from the network, Rossum's letter is open to interpretation. Let us know what you think about her words in the comments below.
Shameless, Season 9 Premiere, Sunday, September 9, 9/8c, Showtime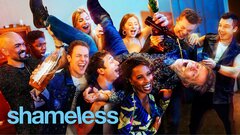 Powered by