Showtime Sets 'Ray Donovan' Return, Expands 'Shameless,' Announces End of 'Homeland'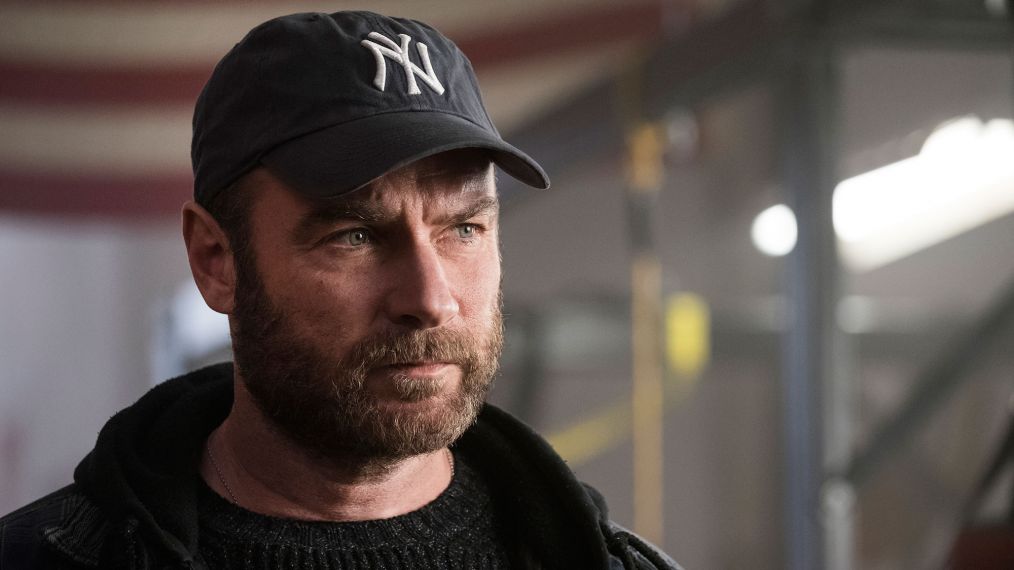 On Monday, Showtime Networks President and CEO David Nevins and President of Programming Gary Levine addressed reporters at the 2018 Television Critics Association Summer Press Tour.
Nevins began with a few comments on the questions and allegations surrounding Leslie Moonves over at the network's parent company CBS, with Nevins saying that he has a "great deal of pride in the culture we've built at Showtime," and indicating the importance Showtime places on workplace safety, diversity and inclusion.
"Capture the Zeitgeist"
Nevins then went on to tout Showtime's desire to embark on a significant ramp-up in original programming over the next few years in the wake of its continued success. The executive said that his network has four of the top scripted series on premium — Homeland, Billions, The Chi and Shameless.
"Showtime is thriving," Nevins beamed.
Shameless, which returns this fall (see below), just had the most-watched season in Showtime history, per Nevins, up 22 percent (with more people watching the show via streaming versus live).
"That show defies gravity," Levine offered about Shameless.
One of those other top shows, Homeland, will soon be ending though, as Nevins explained that Season 8 of the Claire Danes-headlined drama, which premieres in June 2019, will be the show's final season.
But Nevins was adamant that this is not a cancellation for Homeland. He explained that the acclaimed series will be ending with a "proper conclusion."
These current hits, as well as the upcoming programming that was touched on today, fit in with what Nevins explained as Showtime's strategy to "capture the zeitgeist" through original, innovative, unique programming.
"Distinctiveness, not tonnage," Nevins said, which sounds like a mantra for his network.
As examples of how Showtime programming captures that mood of an era, an introductory reel included a number of references made to series like Billions and Ray Donovan on financial news, and straight news, networks as shorthand to explain things and people in current events.
Showtime is certainly not resting on these laurels. Nevins broke down some of the many projects the network has in various stages of development that showed he was not kidding about Showtime ramping up its programming development.
In January 2019, for example, Season 2 of Frankie Shaw's SMILF will return to the network.
That month will also see the premiere of Black Monday, a hilarious-looking series that dramatizes what happened during the Wall Street crash in October 1987. Don Cheadle, Andrew Rannells and Regina King headline the series, which boasts Seth Rogen as an executive producer (Rogen also co-directed the pilot).
Coming later next year is the drama series City on a Hill, starring Kevin Bacon and Aldis Hodge. It's set in 1990s Boston and shows how that city's corrupted criminal justice system was upended.
More Showtime shows in the works were brought up at TCA, some having previously been announced:
Desus + Mero — the network's first late-night talk series
Halo: The Series — based on the video game franchise, and which Nevins called Showtime's "most ambitious series ever"
The Loudest Voice in the Room — a project based on the book about Fox News Channel creator Roger Ailes, with Russell Crowe playing Ailes.
The Wrong Mans — Showtime's first action comedy, a remake of the U.K. series. This version is co-produced by James Corden and J.J. Abrams, and stars Ben Schwartz and Jillian Bell.
Queen Fur — A series from Eileen Myers set in a small town in Central Florida where beauty pageants, gun culture, Cuban revolutionaries and Southern hospitality co-exist and collide. A pilot has been ordered for the show, starring Lily Mae Harrington
SHOWTIME FALL PREMIERES
Along with the above news, Showtime also had a number of announcements about its major new and returning Fall 2018 programs on its Monday TCA day.
Two-Part Season 9 For Shameless
It was already known that the acclaimed comedy Shameless, starring William H. Macy and Emmy Rossum, will be back September 9 for its ninth season. But Showtime announced on Monday that the new season has received a 14-episode order, and will air in two parts.
The first seven episodes of Shameless Season 9 will air Sundays beginning September 9, with a midseason finale on October 21 (the show's 100th episode will air in Week 4). The second half of the season will begin Sunday, January 20, 2019.
Kidding
Hitting the premium service on September 9 is new series Kidding, an intriguing half-hour comedy starring Jim Carrey in his first series regular role in more than 20 years. (He is an executive producer on another Showtime series, the drama I'm Dying Up Here.)
Showtime debuted posters for the offbeat show on Monday that sort of capture the unusual essence of the series, including this one:
Kidding reunites Carrey with his Eternal Sunshine of the Spotless Mind director Michel Gondry, so as you might expect, it is not your average comedy, especially in its visual look and in its flow. Carrey plays kids' TV host Jeff, a.k.a. Mr. Pickles, who finds his sanity slowing beginning to leak in a cruel world after his family begins to implode. The powerhouse cast also includes Catherine Keener, Frank Langella, and Judy Greer.
Take a peek for yourself with the trailer for Kidding that Showtime also released Monday:
Ray Donovan
Showtime's October slate sees the return of its hit drama Ray Donovan for Season 6 on October 28 — a season that finds the series moving its setting to New York City.
Showtime says that as the new season begins, "we find Ray (Liev Schreiber) rebuilding his life both personally and professionally in New York City.  After being rescued from a plummet into the East River, his savior, a cop named Mac (Domenick Lombardozzi), brings Ray into the fraternity that is the Staten Island Police Department. While exploring this new world of brotherhood and corruption, Ray finds himself once again working for media mogul Sam Winslow (Susan Sarandon). Sam has teamed up with New York City mayoral candidate Anita Novak (Lola Glaudini), a partnership that puts Ray at odds with his new friends out in Staten Island."
Here's a preview of the new season of Ray Donovan:
Two New Documentary Series
October will also see the debut of a three-part sports documentary series called Shut Up and Dribble, co-produced by LeBron James (exact premiere date is still TBD).
The timely program takes its title from conservative pundit Laura Ingraham's remarks to James in February after players from the Golden State Warriors declined an invitation to the White House after the 2018 NBA Finals. The series uses that moment as a springboard to chronicle the modern history of the NBA and its players, and how they eventually began growing their brands beyond the court, becoming powerful players in commerce and fashion, and transcending the game to become cultural icons. Shut Up and Dribble charts this evolution through the experience of basketball players, who by taking control of their own destinies have helped to bring about social change and make their own statements in the current political climate.
On November 18, Showtime will debut another timely documentary series, with the working title of Enemies: The President, Justice & The FBI, directed by Oscar winner Alex Gibney and Oscar nominee Jed Rothstein. The four-part series looks into the long history of conflicts between American presidents and the FBI, from Nixon and Hoover to Trump and Comey.
Escape at Dannemora
Also on November 18, Showtime will debut Escape at Dannemora, an eight-hour limited series directed and executive produced by Ben Stiller. Benicio del Toro, Patricia Arquette, and Paul Dano lead the cast of the series, which is inspired by the true story of prison break in upstate New York in the summer of 2015 which spawned a statewide manhunt for two convicted murderers, aided in their escape by a married female prison employee who carried on months-long affairs with both men.
Check out a preview of Escape at Dannemora in a new trailer Showtime unveiled on Monday:
Shameless, Season 9 Premiere, Sunday, Sept. 9, 9/8c; second half of season begins Sunday, Jan. 20, 2019, 9/8c
Kidding, Series Premiere, Sunday, Sept. 9, 10/9c
Shut Up and Dribble, Series Premiere October TBD
Ray Donovan, Season 6 Premiere, Sunday, Oct. 28, 9/8c
Enemies: The President, Justice & The FBI (working title), Series Premiere Sunday, Nov. 18, 8/7c
Escape at Dannemora, Series Premiere Sunday, Nov. 18, 10/9c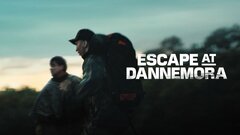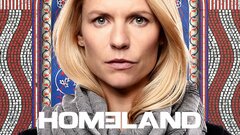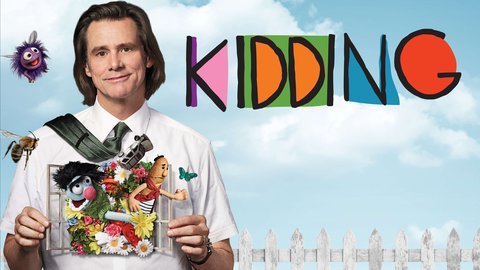 Kidding
where to stream