'NCIS: Los Angeles': Will Callen & Sam Survive the Season 10 Premiere?
Season 9 of CBS's NCIS: Los Angeles went out with a bang when four of its favorite characters — Callen (Chris O'Donnell), Sam (LL Cool J), Deeks (Eric Christian Olsen), and Kensi (Daniela Ruah) — were hit by a missile as they drove through the desert on a mission.
Fans were given some respite though when it was revealed this week that Kensi and Deeks will make it down the aisle, confirming they'll make it through the life-threatening event. But will Callen and Sam be so lucky?
Since the show's premiere in 2009, Sam and Callen have been the leads of the ensemble procedural, so killing one of them off would be a difficult pill for fans to swallow. Fans will remember that Sam, Callen, and the others were on a mission to save Executive Assistant Director Mosley's (Nia Long) son.
The sticky situation turned potentially deadly leaving fans with one worrisome cliffhanger, but there are signs that perhaps this could turn out alright. In photos released by CBS for the Season 10 premiere, it appears that the pair survives the accident as both Callen and Sam are seen standing, although bloodied.
But showrunner R. Scott Gemmill did previously tell TV Insider that Callen could lose his life. "Callen made a pledge to Mosley to find her son. He's a man of his word — even if it kills him," Gemmill said last spring. "They're a fractured team heading to Mexico, and it takes a deadly turn early. Finding Mosley's son and getting him back to his mother are two very different things."
In other words, fans should proceed with caution — just because it appears these fan favorites have made it out of the woods doesn't mean they're clear of danger. They still have a mission to complete.
NCIS: Los Angeles, Season 10 Premiere, Sunday, September 30, 9:30/8:30c, CBS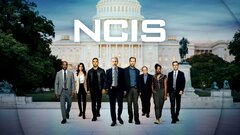 NCIS
where to stream
Powered by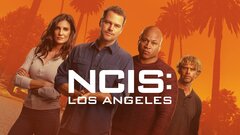 Powered by