Who's Leaving 'NCIS: Los Angeles' in Season 10? An Investigation Into Who Dies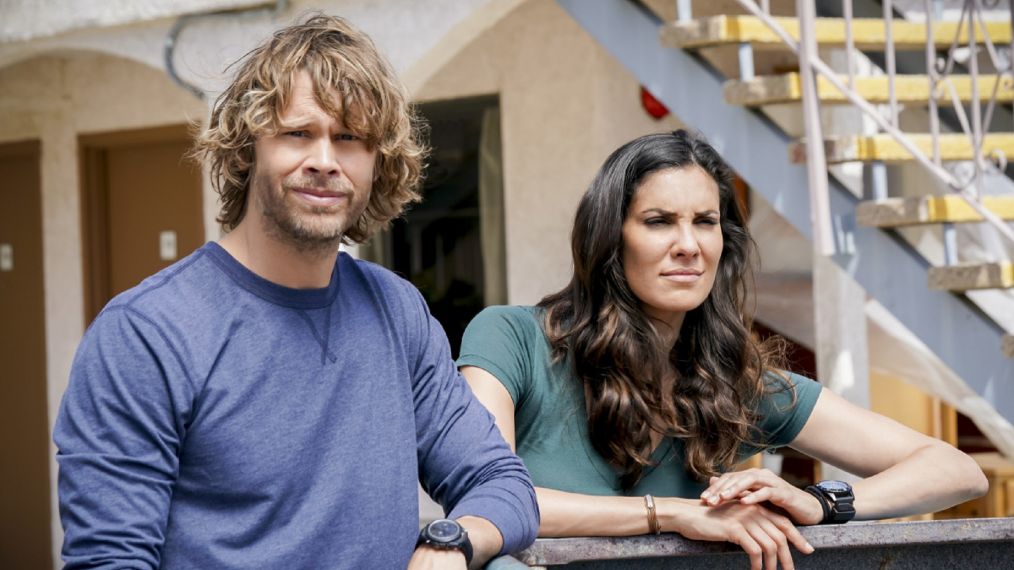 UPDATE (10/1/18): We now have answers for who was killed in the Season 10 premiere. Click over here for more.
ORIGINAL STORY (5/21/18):
Unlike its companion series NCIS, NCIS: Los Angeles didn't say goodbye to any major characters in the Season 9 finale. They did, however, end on a major cliffhanger that alluded to some potential goodbyes when the show returns next fall.
Fans of the series were left wondering about the fate of four main characters after their car was hit with a missile, followed quickly by a "To Be Continued" title card and credits. The back-to-back finale episodes of "A Line in the Sand" and "Ninguna Salida" saw the team taking to the desert to help save Mosley's (Nia Long) son. But as is often the case in this franchise, things didn't exactly go to plan.
Prior to the episode, showrunner R. Scott Gemmill told TV Insider, "Callen made a pledge to Mosley to find her son. He's a man of his word — even if it kills him. They're a fractured team heading to Mexico, and it takes a deadly turn early. Finding Mosley's son and getting him back to his mother are two very different things."
So what could this mean for next season? We're taking a look at some of the characters that are in the greatest jeopardy.
Marty Deeks
Eric Christian Olsen's character has been hinting at wanting to leave behind his dangerous life, so he's one of the top names on this list. Oh, and he was also in the aforementioned burning car. When they geared up to save Mosley's son, Deeks even followed Kensi (Daniela Ruah) there despite wanting to be done — could it be his last mission? Yet one of the only details which would make his death confusing is the impending wedding between him and Kensi. After all this time, it would be a hard pill to swallow.
Kensi Blye
One of the passengers in the car struck by a missile, Kensi's life hangs in the balance just as much as fiancé Deeks. There could be more than one casualty, but we have our doubts. Still, a burning car is still a burning car.
Harley Hidoko
Actress Andrea Bordeaux left a message to fans on social media hinting that this is the end of the line for her character — it's believed that the character's body was lit on fire — but you can judge for yourself. The caption from Instagram reads:
"Tonight is the season 9 finale of @ncisla and I just wanted to take a moment to say how grateful, humbled and honored I've been to be a part of this show. Thank you so much to the amazing cast and #thebestcrewinhollywood. Thank you to every director. Thank you to the service men and women who work in various positions on the show, whether as background or as our tactical experts. You make me proud to play a Marine. Thank you to the producers for giving me my big break. Thank you @cbstv. Thank you to all of the fans who have been so kind and supportive. I read every tweet, comment, DM, etc."
G. Callen
Though he's one of the original characters on the series, Callen (Chris O'Donnell) was still one of the passengers at the end of the episode, so his fate remains in jeopardy. Despite that predicament, it's hard to believe that these could be his final moments.
Sam Hanna
Like his co-star above, it's doubtful that LL Cool J's Sam would perish in this car explosion. But a definite answer won't be known until next season.
Here's to hoping your favorites make it out alive, it's definitely a roll of the dice when it comes to their fate this time around.
NCIS: Los Angeles, Premieres, Sunday, September 30, 9/8c, CBS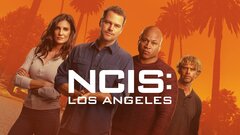 Powered by