'Trial & Error' Star Nicholas D'Agosto Teases a Major Discovery in the Case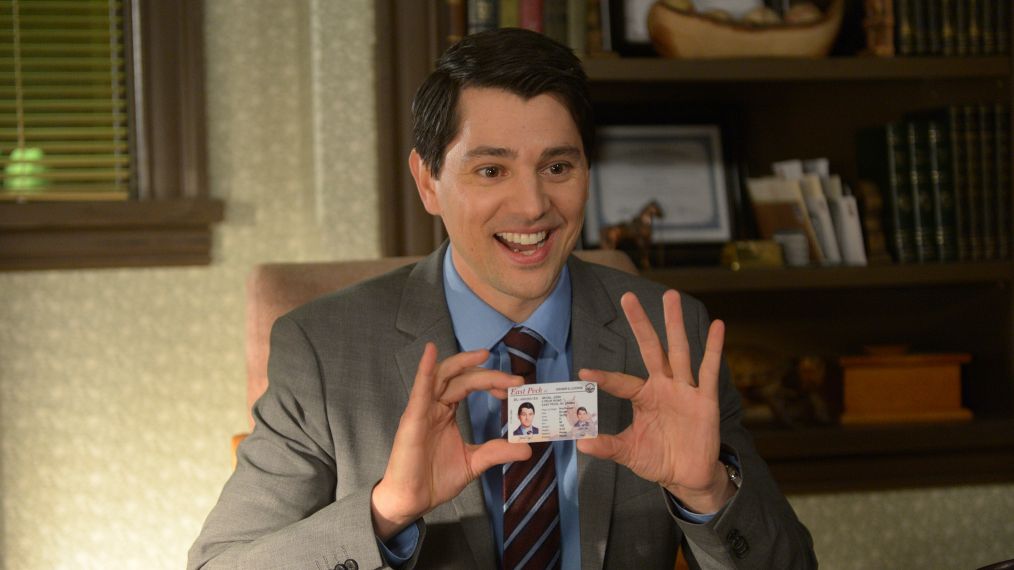 Nicholas D'Agosto's scrappy Josh Segal is once again defending an eccentric murder suspect — extravagantly dressed small-town socialite Lavinia Peck-Foster (Kristin Chenoweth) — on the NBC true-crime spoof Trial & Error.
But the discovery of a secret passage in her home has thrown a major wrench into the lawyer's case, just when things were looking up. We cross-examined D'Agosto about tonight's pivotal episode — the first of two airing back-to-back.
See Also
Kristin Chenoweth serves as this season's prime suspect.
What does this discovery mean for Josh?
Nicholas D'Agosto: It's devastating. I've been building up what I thought was an ironclad defense — that it would be impossible for Lavinia to do all of this in the time frame the police had lined up. The "rum hole" destroys that timeline. It gives her direct access to dispose of the body, and it's yet another lie she is caught in.
Does Josh still believe she is innocent?
He doesn't really allow himself to believe she could be guilty. He's too invested.
How tough is it to play the voice of reason in a town of oddballs?
It's a zany, wacky universe, and I'm a goofy guy. But it's my job to make sure Josh is genuinely distraught or nervous. I'm not saying I'm playing The Crown, but I am trying to ground the show. Oftentimes, the first couple of takes will be me having a little too much fun. And then [executive producer] Jeff Blitz will remind me, "Hey, Nick, don't forget, if this doesn't go your way, Lavinia might die." "Oh, yeah. OK. Right."
See Also
He's grabbed tidbits from everything including murder case investigations and popular podcasts.
Is his relationship with Lavinia different from the one he had with Season 1 client Larry Henderson (John Lithgow)?
Josh and Larry became like father and son — sometimes I was the father, and sometimes he was. With Lavinia, Josh's intention was to stay as emotionally distant as possible. But he gets swept up in the thrill of representing the coolest person in town. There's a massive turn halfway through the season, so the relationship takes a big shift.
Well, we're at the halfway point, so…?
Lavinia's case is done [tonight] in Episode 5. There is a resolution none of us sees coming — and yet there is still half the season ahead!
Trial & Error: Lady Killer, Thursday, August 9, 9/8c, NBC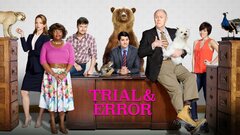 Powered by