A Complete List of Your Next Sci-Fi TV Obsessions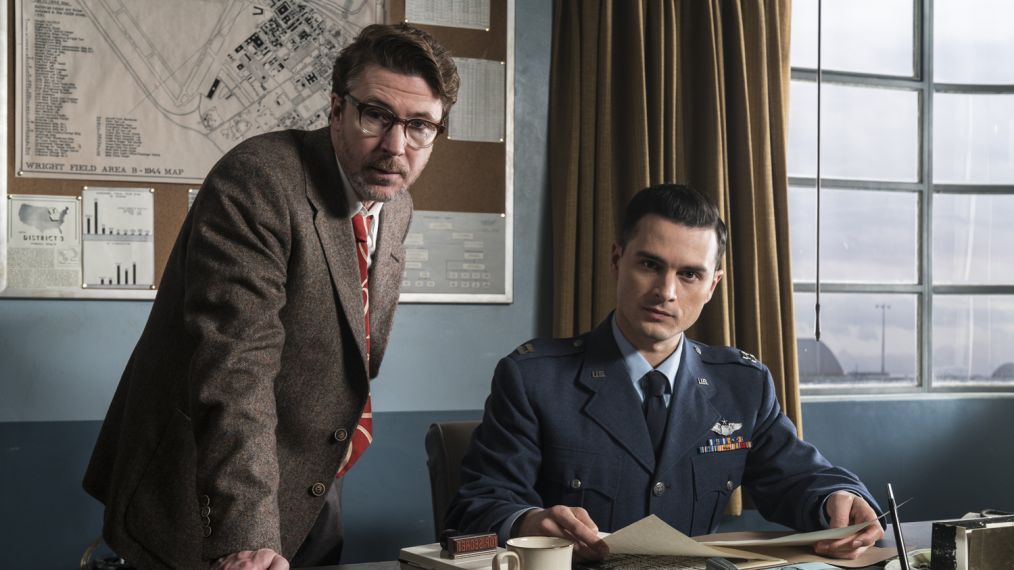 Turns out you can predict the future! Just look at all these details on both blockbusters and soon-to-be faves.
SPACE CASES
After 10 years away from Roswell, New Mexico (midseason, The CW), Liz (Jeanine Mason) returns, and the close-to-home alien encounters begin.
On Origin (fall, YouTube Premium), with Tom Felton (Draco Malfoy!), a group of strangers are marooned en route to a distant planet.
Game of Thrones' Aidan Gillen stars in Project Blue Book (winter, History), dramatizing the U.S. Air Force's 1952–69 UFO investigations.
The First (fall, Hulu), about a maiden mission to colonize Mars, marks Sean Penn's TV debut.
George R.R. Martin's novella inspires Nightflyers (fall, Syfy).
SPOOKY DOINGS
Star-crossed runaway teens (Percelle Ascott and Sorcha Groundsell), aka The Innocents (Friday, Aug. 24, Netflix), discover she's a shape-shifter.
On Manifest (Monday, Sept. 24, 10/9c, NBC), after a bumpy flight lands safely, its passengers learn they've been MIA for five years.
The Charmed reboot (Sunday, Oct. 14, 9/8c, The CW) aims to cast a spell with a fresh trio of sister witches (Melonie Diaz, Sarah Jeffery, and Madeleine Mantock).
NOT QUITE HUMANS
Missing Mystic Falls? Legacies (Thursday, Oct. 25, 9/8c, The CW), a sequel to The Vampire Diaries and The Originals, spotlights the Salvatore School for the Young and Gifted.
Animated hit Teen Titans goes live-action in Titans (2018 TBD, DC Universe), a more mature portrait of DC superheroes like Robin (Brenton Thwaites).
The Passage (midseason, Fox) adapts Justin Cronin's vampire novel and stars Mark-Paul Gosselaar.