The CW 2018-19 Schedule — Plus, Trailers For New Series 'Charmed' & 'All American' (VIDEO)
The CW is winding down TV Upfronts week, announcing its Fall 2018-2019 lineup Thursday, and the network had a few surprises for fans.
First off, the newly-expanded week of programming will include Supergirl moving to Sunday nights, followed by the new reboot of Charmed. The latter will be replaced midseason in that spot by other newcomers In the Dark and Roswell, New Mexico.
The other big shocker is the network holding The 100, iZombie, and Jane the Virgin to midseason — so you'll have to wait until 2019 to find out what happens after that big Michael reveal on Jane. Not only that, but CW confirmed that this will be the final season for Gina Rodriguez's show, as well as the final seasons of Crazy Ex Girlfriend and iZombie.
The rest of the schedule is staying mostly the same, with Monday and Tuesdays focusing on the DC Comics series and Riverdale holding strong at Wednesday.
Below is The CW's 2018-19 Fall Schedule. New shows are in bold, with series descriptions and trailers below. Shows not listed but previously picked up will air later in the season.
MONDAY
8-9 p.m. — Legends of Tomorrow
9-10 p.m. — Arrow
TUESDAY
8-9 p.m. — The Flash
9-10 p.m. — Black Lightning
WEDNESDAY
8-9 p.m. — Riverdale
9-10 p.m. — All American
THURSDAY
8-9 p.m. — Supernatural
9-10 p.m. — Legacies
FRIDAY
8-9 p.m. — Dynasty
9-10 p.m. — Crazy Ex Girlfriend
SUNDAY
8-9 p.m. — Supergirl
9-10 p.m. — Charmed
The CW's New Fall Series:
LEGACIES
Picking up in the world created by The Vampire Diaries and The Originals, this supernatural drama focuses on the young witches, vampires and werewolves who are students at The Salvatore School for the Young and Gifted. They include Klaus Mikaelson's daughter, 17-year-old Hope Mikaelson; Alaric Saltzman's twins, Lizzie and Josie Saltzman; and others coming of age while trying to figure out their gifts and to use them for good. Not only that, but they'll have to work to keep their secret in the town of Mystic Falls, where a number of threats are lurking. Legacies stars Danielle Rose Russell, Jenny Boyd, Kaylee Bryant, Quincy Fouse, Aria Shaghasemi, and Matt Davis.
ALL AMERICAN
Inspired by the life of NFL player Spencer Paysinger and starring Daniel Ezra as rising football star Spencer James, All American follows the competitive world of high school sports. Spencer plays at South Crenshaw High in Compton, where he's lived his whole life, but he soon earns the attention of Beverly High School's football coach Billy Baker who recruits him to his team. After his mother and best friend convince him to take the opportunity, Spencer has to learn to navigate two worlds, the south side neighborhood and the affluent Beverly Hills community, as he moves in with Billy's family to secure his transfer. There, he deals with Billy's less-than-pleased son Jordan, and makes friends with his daughter Olivia. He also develops feelings for classmate Layla, whose boyfriend is none too please about that. All American stars Daniel Ezra, Taye Diggs, Samantha Logan, Bre-Z, Greta Onieogou, Monet Mazur, Michael Evans Behling, Cody Christian and Karimah Westbrook.
CHARMED
Based on the original Charmed series, this updated take focuses on two sisters — firebrand social justice warrior and grad student Melanie "Mel" Vera, and her sister, fun-loving freshman and sorority girl Maggie — as they deal with the fallout of their mother's shocking death in an accident — or was it? Months later, while still grieving, the sisters find out they have an older sister, brilliant geneticist Macy, who is eager to connect with her long-lost siblings. And as this is going on, each of the girls suddenly exhibit impossible new abilities: Mel can freeze time, Maggie starts hearing others' thoughts, and Macy has telekinetic powers. Luckily, Harry Greenwood (the chair of the women's studies department at the girls' university), is there to explain that they're actually powerful witches, as was their mother. And he's not really a professor, he's their "Whitelighter," a witch's guide. Plus, their mother's death wasn't an accident after all – she was murdered by unknown dark forces. This spurs the sisters to take on their new duty of protecting humankind from the forces that threaten them — including the one that killed their mother. Starring Melonie Diaz, Sarah Jeffery, Madeleine Mantock, Rupert Evans, Ser'Darius Blaine, Charlie Gillespie, and Ellen Tamaki.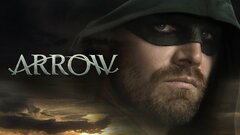 Arrow
where to stream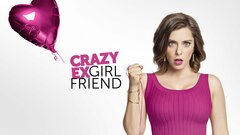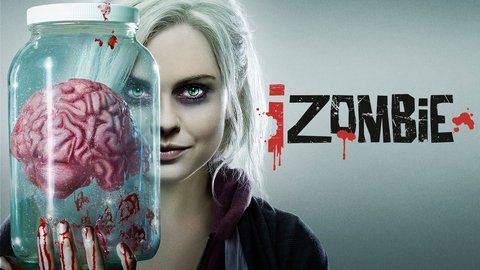 iZombie
where to stream