DC Universe Spins Into Comic-Con 2018: A Full List of Their Interactive Experiences (VIDEO)
Want something to really marvel at during Comic-Con 2018 next week? DC Comics is taking over San Diego with half-dozen interactive experiences to bring fans their first taste of the about-to-launch DC Universe digital platform. As the kids would say, it's gonna be lit!
For four days only — Thursday, July 19 to Sunday, July 22 — there will be a massive installation at the Hilton San Diego Gaslamp (401 K Street, right across the street from the convention center) that has been designed to welcome visitors into various spaces, bringing iconic characters and stories to life. For access, all you have to do is register at DCUniverseExperience.com in advance. And then clear your schedule, because the DC Universe is expansive!
See Also
'Legion,' 'Wynonna Earp,' 'Buffy,' and more are also getting in on the fun.
Within the immersive attractions, fans can…
Explore Titans leader Dick Grayson's loft and uncover clues to his whereabouts
Experience the mysterious creations of Dr. Niles Caulder in the Doom Patrol lab
Avoid succumbing to the deadly virus in the mystical swamps of Swamp Thing
Join earth's newest superhero team in the Young Justice Watchtower
Create mayhem in the Harley Quinn chaos room
Step into the sewers with Batman and descend into madness in The Court of Owls
Enjoy the first public unveiling of rare artwork and memorabilia only previously seen in exclusive engagements
Discover hidden clues and get an exclusive first-look at the DC Universe subscription service
See Also
Plus, a magical queen, a zombie, Superman's grandpa and more are making their way to the stage.
The DC Universe digital platform is slated to take off in Fall 2018 as a direct-to-consumer service, with memberships offering original live-action and animated programming, archived classic TV series and films, a curated selection of comic books, breaking news, an expansive encyclopedia, and access to exclusive merchandise.
The Comic-Con activation runs Thursday – Saturday from 9:30 a.m. to 7:00 p.m. (line closes at 6:00 p.m.) and on Sunday from 9:30 a.m. – 5:00 p.m. (line closes at 4:00 p.m.). And if you can't make it out, follow along online with the hashtags #DCUxSDCC.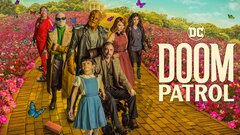 Powered by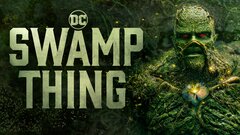 Powered by