'Bobcat Goldthwait's Misfits & Monsters' Series Premiere: Comedy & Bizarre Circumstances Combine
Horror and humor commingle in this cheerfully cheesy anthology from onetime stand-up provocateur Bobcat Goldthwait, who writes and directs.
Like a Tales From the Crypt for genre satire, Misfits & Monsters populates its clever cautionary fables with actors best known for comedy, including Danny Pudi and Dave Foley.
See Also
Melissa Joan Hart, Seth Green, and more get gory and goofy for truTV's new anthology.
In the opener, which uses Who Framed Roger Rabbit–style live-action and animation to fun (and gruesome) effect, Seth Green plays a voice actor driven looney-tunes by the sinister manifestation of his Bubba the Bear character. Later, David Koechner is a literal howl as a sleaze whose good-old-boy presidential campaign is only enhanced when he's outed as a werewolf.
The series switches styles effortlessly. In a Faustian mock-documentary, a pop star owes his fame to a snippy Satan (Michael Ian Black), who says in group therapy, "I'm not gonna be the bad guy here." This monster mash might make you scream — with laughter.
Bobcat Goldthwait's Misfits & Monsters, Series Premiere, July 11, 10/9c, truTV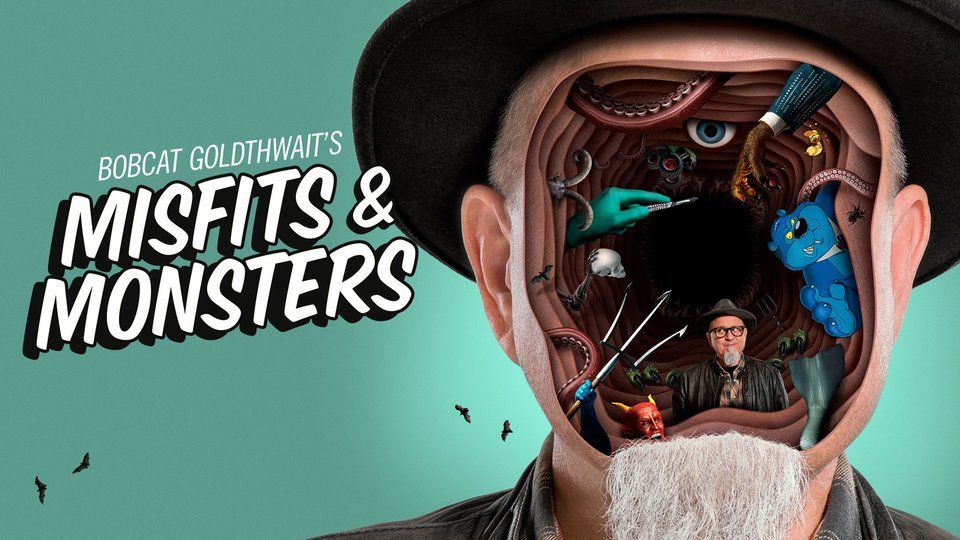 Powered by