Bobcat Goldthwait on What Inspired 'Misfits & Monsters' & His Favorite Episodes (VIDEO)
Bobcat Goldthwait is one of a kind.
The comedian/writer/director — let's just call him a TV triple threat — stopped by the TV Insider/TV Guide Magazine suite at 2018 San Diego Comic-Con to chat about his "crazy genre mash-up anthology series" (as Emily Aslanian called it), Misfits & Monsters.
See Also
The cast includes the likes of Dave Foley and Seth Green.
"I like to tell stories and I like to try and challenge myself," he tells us of creating the truTV show, while also casually dropping guest star names like actor Seth Green and fellow comedian Bridget Everett.
Goldthwait says the two episodes he can't stop thinking about are the pop star mockumentary, inspired by Justin Bieber, and the time-traveling episode that takes place at former President John F. Kennedy's assassination.
Watch the video below to find out more details, like which two series he looked to for inspiration:
Bobcat Goldthwait's Misfits & Monsters, Wednesdays, 10/9c, truTV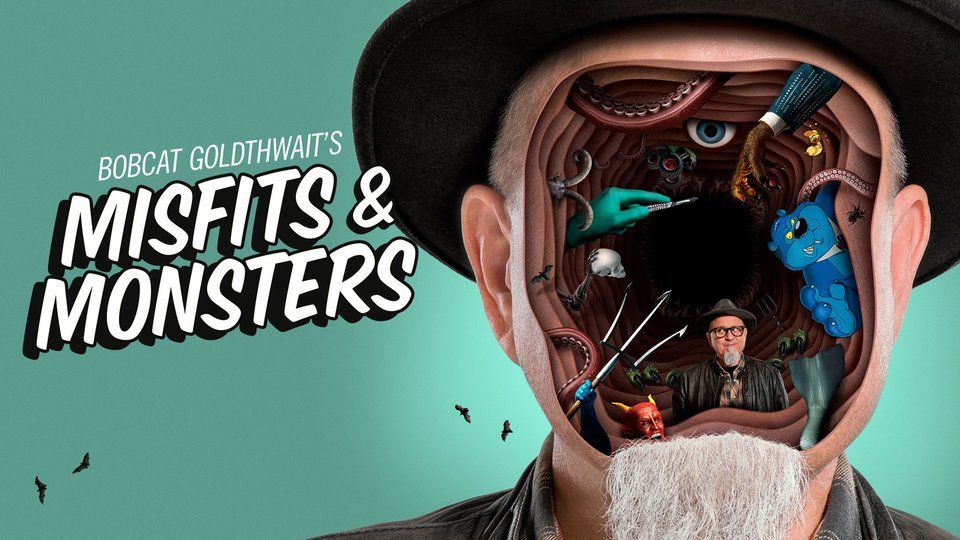 Powered by