'Bobcat Goldthwait's Misfits & Monsters' Sneak Peek: A Mermaid Flirtation Goes All Wrong (VIDEO)
If you've been watching Bobcat Goldthwait's Misfits & Monsters, you've come to expect that each episode of truTV's anthology series will feature surreal and zany adventures. And an upcoming episode featuring comedian Bridget Everett (Camping), Samm Levine (Freaks and Geeks), and Karan Soni (Deadpool) is no different.
In an exclusive sneak peek of the episode, Levine plays a man named Allan who is pursuing Amatheia (Everett) with the help of his friend played by Soni.
"Oh, there's your chance," Soni's character says, as he and Allan observe Amatheia from the docks. The catch? Allan believes that Amatheia is part of the aquarium's mermaid show and thinks she's a woman in a costume. But this isn't the case.
After being convinced to ask Amatheia out, Allan heads down to the water's edge to converse with the mythical creature. Things get off to a rough start when they introduce themselves to each other. Allan asks if Amatheia is a stage name, and she retorts, "No, it's my only name. We're not strippers."
Things go from bad to worse when Allan officially asks her out and she denies him. Finally, Amatheia reveals that she's a real mermaid under the condition that Allan keep it a secret, of course. The promise is broken the minute he returns to the dock with his friend.
Watch the full sneak peek below:
What will happen when Amatheia's secret is revealed? Watch the episode to find out!
Bobcat Goldthwait's Misfits & Monsters, Wednesdays, 10/9c, truTV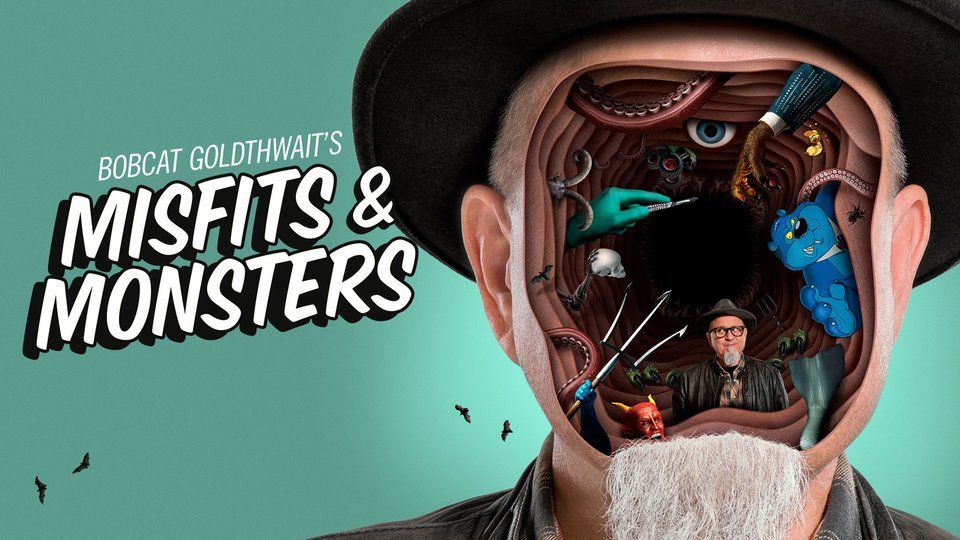 Powered by