'Animal Kingdom,' a Tarot Challenge on 'Face Off,' Reeling With Loss on 'Humans'
A critical checklist of notable Tuesday TV:
Animal Kingdom (9/8c, TNT): Good news for the all-in-the-family crime drama, which was renewed this week for a fourth season. The momentum of Season 3 continues with Smurf (Ellen Barkin) pressuring J (Finn Cole) to clean up loose ends from Javi's murder. And it's all hands on deck as the Codys take on a Brazilian gang threatening their Top Dog status, though Deran (Jake Weary) is also considering a new shady-business proposition from his newly arrived dad, Billy (Denis Leary).
Face Off: Battle Royale (9/8c, Syfy): The all-star season continues with another head-to-head challenge, with battle partners challenged to create looks based on tarot card readings. How great if one of those cards offered a future in which Syfy would rethink its decision to make this the final season of the creature-design competition.
Humans (11/10c, AMC): We're already past the halfway point of the third season of this compelling robots-among-us social allegory, and at the Railyard, where the known "synths" are being contained in hopes of being integrated into the human population, dangerous plans are brewing among the warring elements. In the most emotional storyline, Joe (Tom Goodman-Hill) tries to help little Sam (Billy Jenkins) cope with recent tragedy.
Inside Tuesday TV: As Wimbledon gets underway this week, The CW's two-hour special Strokes of Genius (8/7c) relives one of the greatest tennis matches ever: the 2008 Wimbledon final between reigning champ Roger Federer and a 22-year-old upstart, Rafael Nadal. … Giddyap with Travel Channel's Bizarre Foods (9/8c) as host Andrew Zimmern rides the last 200 miles of the Pony Express Trail to its final California hitching post in Sacramento, along the way dining on the same grub the young riders might have done back in the day: son-of-a-gun stew, boiled elk tongue and pine nut soup. But he also samples more newfangled cuisine of the region, including cowboy sushi. … On OWN's Love Is (10/9c), Yasir (Will Catlett) misses a date with Nuri (Michele Weaver) when his roomie/ex Ruby (Yootha Wong-Loi-Sing) has surgery, causing new complications for the budding romance.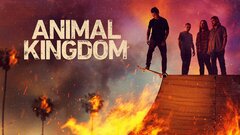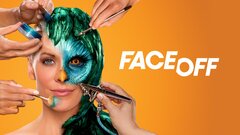 Humans
where to stream