Syfy's 'Face Off: Battle Royale' Will Be a Final All-Star Season — Relive the Best Transformations (PHOTOS)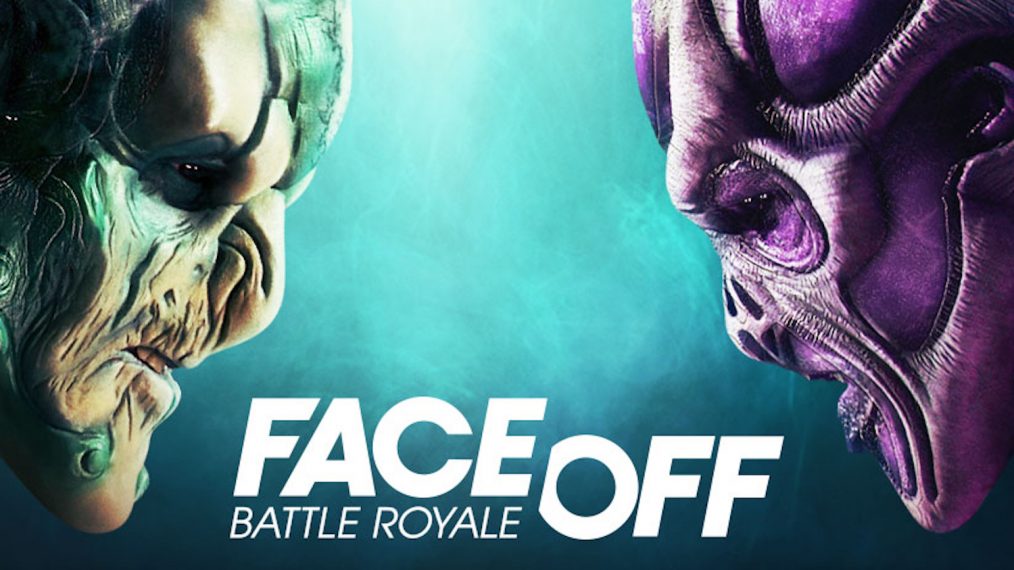 The bad news first: Syfy's beloved Face Off is coming back for its final season in June. The good news? Season 13's Face Off: Battle Royale looks to be its best yet!
TV Insider can reveal exclusively that the series, featuring competing special effects makeup artists, will kick off on June 5 at 9/8c. And as a tribute to fans, this will be an All-Star season, focusing solely on fan-favorite artists from past seasons as they are paired against one another for the first time ever!
The teams will battle it out each week, with two contestants eliminated every other episode. Returning as host for the 13th time is McKenzie Westmore, an actress — she played Robert De Niro's daughter in Raging Bull and starred in NBC's Passions — who created her own cosmetic line, Westmore Beauty.
In the spirit of nostalgia, Syfy is also updating viewers on some of their past contestants' successes. You've got Season 3's Jason Milani, who won two primetime Emmys for his work on the Saturday Night Live's makeup team. Also, Season 4's Wayne Anderson is all over TV and film (he's worked on Stranger Things, It, Jurassic World: Fallen Kingdom, Ghostbusters and The Predator). Laura Dandridge, winner of Season 5, recently worked on Avengers: Infinity War, Black Panther, Jumanji: Welcome to the Jungle, Thor: Ragnarok, and Captain America: Civil War. And frequent guest judge Eryn Krueger Mekash won 6 primetime Emmys for her work on American Horror Story and Feud, among others.
Still feeling sentimental about Face Off coming to an end? Click through the gallery above for a look back at some of the best transformations of past seasons.
Plus, watch the final season teaser below:
Face Off: Battle Royale, Season 13 Premiere, Tuesday, June 5, 9/8c, Syfy