Papa Holmes Returns to 'Elementary,' 'UnReal' on Hulu, 50 States in 50 Movies on TCM
A selective critical checklist of notable Monday TV:
Elementary (10/9c, CBS): It's rarely a happy family affair when John Noble (Fringe) pops in as Sherlock's (Jonny Lee Miller) irascible and antagonistic father, Morland, but a shared tragedy might finally help bring them closer together. That is, if an assassin with Morland in his crosshairs can be stopped. Back on the job, Holmes and Watson (Lucy Liu) dig into Egyptian antiquities to find a killer who tried to mummify his victim.
UnReal (streaming on Hulu): In case you missed the third season of this fictional and juicier-than-Bachelor reality-TV exposé, all 10 episodes are now available for streaming on Hulu—which reportedly will air the already-completed fourth (and possibly final) season before its run on Lifetime. Caitlin FitzGerald (Masters of Sex) is Serena, the latest and most powerful "suitress" to date, a successful Silicon Valley venture capitalist who's tired of the dating scene—so tries doing it on TV? Doesn't take long for her to get fed up with the manipulative games being played by producers Quinn (Constance Zimmer) and Rachel (Shiri Appleby).
50 States in 50 Movies: The latest programming stunt by Turner Classic Movies is for those with cinematic wanderlust. All month, on Mondays and Tuesdays, mini-marathons devoted to specific regions of the U.S. will air, covering all 50 states in as many movies. First up is "Scenic New England," with the seasonally timed A Summer Place (8/7c). This steamy (for 1959) romantic drama boasts a memorable Max Steiner theme and a gorgeous cast led by Dorothy McGuire and teen-throbs Sandra Dee and Troy Donahue in a tale of adultery and teenage sexuality. Set on the coast of Maine, the film was actually shot in California locations including Pebble Beach and Carmel-by-the Sea.
Inside Monday TV: Australian country-music star Morgan Evans serenades Becca, The Bachelorette (8/7c, ABC), and her date Leo after the couple takes an aerial tour of Virginia. … A&E's Cultureshock series revisits one of reality TV's most notorious families in The Osbournes: The Price of Reality (9/8c). … The Starz documentary The Rape of Recy Taylor (9/8c) recounts the 1944 abduction and gang rape of 24-year-old African-American woman Recy Taylor by six white men in Alabama. None were indicted, but helping Taylor expose this terrible story to the world was an NAACP investigator and activist who would later become famous herself: Rosa Parks. … Fireworks are all the rage this holiday week, but our displays are nothing compared to the 10-day National Pyrotechnic Festival in the Mexican town of Tultepec, where three-quarters of the citizens work in the field of artisanal fireworks. Their prowess is on display in the POV documentary Brimstone & Glory (10/9c, PBS, check local listings at pbs.org), from filmmaker Viktor Jakovleski.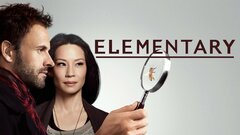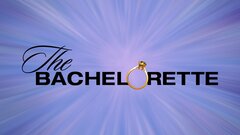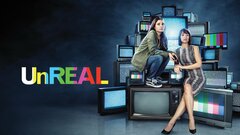 UnREAL
where to stream