Will Sherlock & Morland Reconcile? John Noble Previews His 'Elementary' Return
By now, we've come to expect on Elementary that any time wealthy businessman Morland Holmes (John Noble) shows up in New York City, bad things will happen — and his estranged son, police consultant Sherlock Holmes (Jonny Lee Miller), will be forced to intervene.
Monday's episode of the procedural drama veers off that track, though. Something shocking has already happened that causes both men great pain and prompts a rapprochement.
See Also
From 'Bull' to 'Lethal Weapon,' there are plenty of alternatives to check out.
"Sherlock wants to bury the hatchet," teases Noble. "It's a huge change from the past."
While father and son work on repairing their fractured relationship, Morland finds himself in the crosshairs of an assassin. "There's an old, very dangerous enemy trying to take him out," says the actor. (Considering Morland has been trying to quietly dismantle the European criminal organization built by Sherlock's nemesis Moriarty, we'd bet it has something to do with that.)
But with Sherlock suffering from a brain injury and reeling from the discovery that his pal Michael (Desmond Harrington) is a serial killer, the hero may not be able to save dear old Dad again.
Elementary, Monday, July 2, 10/9c, CBS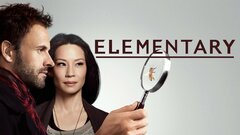 Powered by