'Young & Hungry' Creator David Holden Dishes on Final Episodes of the Comedy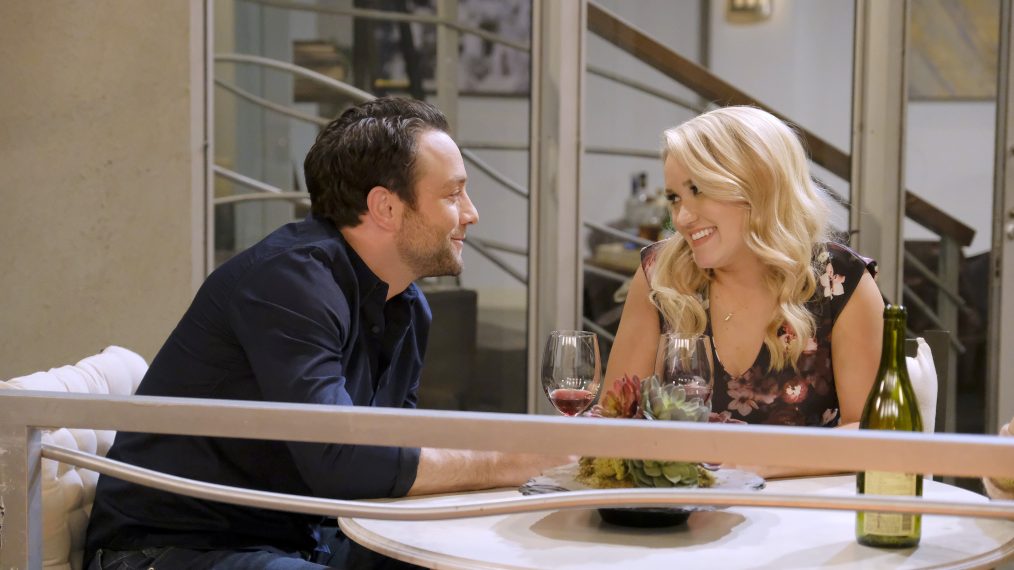 After more than a year, fans craving more Young & Hungry will get it this Wednesday as Freeform serves up its last 10 episodes of the comedy series, starting with two back-to-back new episodes of the show's fifth season.
Creator and executive producer David Holden was disappointed when he got the call that Season 5, which had already been shot, would be the sitcom's last.
"We really wanted to do one more season, and we didn't get to," he said. "But hey, that's how TV works. It would be great if we could tie everything up in a perfect little bow. That's not how the business works."
Longtime viewers who have followed the "Will they? Won't they?" dynamic between loveble chef Gabi Diamond (Emily Osment) and her rich tech mogul boss Josh Kaminski (Jonathan Sadowski) will be happy to know they remain together. However, Holden reveals that that brings its own unique set of challenges that draws them closer.
Holden also promises some laugh-out-loud funny moments involving the couple, as well as Gabi bestie Sofia Rodriguez (Aimee Carrero) and Josh's housekeeper Yolanda (Kym Whitley), and publicist Elliot Park (Rex Lee). And there is a silver lining when it comes to possibly seeing these characters again, with a movie still in development.
"The notion with the movie is that we tie things up a little bit more," Holden said. "The season definitely leads to a cliffhanger. It would be nice if a movie could satisfy all of our fans. We've already written a draft of the script for them. I think it will be on Freeform. I think it's a matter of figuring out if and when it's going to happen. It's out of my hands. If they don't pick up the movie, I feel like we should put it online and see that it does happen."
The series, inspired by San Francisco food blogger Gabi Moskowitz, will always hold a special place in Holden's heart. Having written pilots and worked on teams in the past, Young & Hungry was his first show picked up to series.
"The network was so wonderful to work with," he said. "[Executive producers] Eric and Kim Tanenbaum were equally as wonderful. Just that experience for me was amazing.
"We've had a lot of guest stars along the way that have stood out as well. I think Betty White is at the top of my list. The fact we got her for two episodes, and the last one with Carl Reiner, that was really, really wonderful."
Holden is proud of the series for many reasons. Among them being the diversity of the cast.
"When you look at the TV landscape, there is not often a TV show that has an Asian gay guy, a black woman, a Latina young person and then Josh and Gabi," he said.
"The notion that people got a real slice of America in there I think was part of it. My own theory about writing comedy … it's solid funny jokes and a lot of heart at the end.
"I think our show really delivered on that. We had very funny lines. We had very funny situations. Then we had this incredible romance, which was kind of the backbone of the whole series. …
"You can join the show anywhere you wanted to. Sometimes shows get too serialized. Like an Arrested Development, it's hard to get your head in the game if you join late. I feel like all of our episode were stand alone, yet we still kind of had this romance with Josh and Gabi tying it all together."
Not knowing about the cancellation until well after his last day on set, Holden is grateful to have picked up some mementos. This included some unique art.
"In Season 1, when Elliot has a birthday, and Josh had a painting made of him Elliot and his current boyfriend. Then Elliot and his boyfriend break up, so Josh has himself painted in instead of the boyfriend. I have both those paintings," Holden said.
"On top of that, I have the Josh bobblehead, which is a present Yolanda gave him when he launched a new app, and Josh thought it was possessed.
"Finally, the blanket that is kind of the Season 1 cliffhanger when Josh goes to tell Gabi Pretty Woman-style that they should be together after dumping his fiancée, only to get to the window and see Gabi and Cooper together. It's all set in motion because Gabi knitted a re-creation of a blanket when he was a kid. I have that blanket."
As for any hope for a spinoff, Holden isn't sure. Despite initial rumblings in 2016 about a show surrounding Sofia, it never really got off the ground. He can also see the shift Freeform has made from multi-camera, which Young & Hungry was, to single-camera.
"I would love to follow all the characters. I love Eliot and Alan's (Bryan Safi) relationships," she said.
"I'm very curious about Yolanda. I think Sofia is one of the most interesting characters we've seen on TV in a long time. Then you have Gabi and Josh, who you want to follow. My hope is to do these Young & Hungry movies for a couple of years and see what happens to them.
"As far as doing it as a spinoff series, I think it would be difficult with Yolanda and Elliot because it might skew a little older than what Freeform is looking for. And if we can come up with an idea for Sofia, possibly we could follow her life with a single camera. I don't know."
Outside of Young & Hungry film plans, Holden is hard at work on pilots and other projects. He isn't totally out of the kitchen, writing a half-hour for Gordon Ramsey and Fox. One Ramsey would narrate.
"Hopefully, it will move forward, but you can see I have a soft spot in my heart for chefs," he said.
"I grew up with a family in France, where they take cooking very seriously. My mom was a chef. My dad and mom were food critics in Seattle. I grew up with a huge respect for cooking and chefs. It stays with me to this day."
Young & Hungry, Season 5 returns with new episodes, Wednesday, June 20, 8/7c, Freeform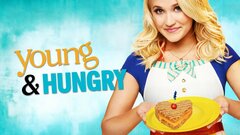 Powered by