Freeform Announces New 2018-2019 Series Including Joss Whedon Detective Comedy
Freeform has an exciting 2019 television lineup.
During a press event on June 5 in New York City, Freeform President, Tom Ascheim, and EVP of Programming and Development, Karey Burke, spoke about their upcoming pilots and how rebranding the network has created a space for more diversity and inclusion both in front of and behind the camera.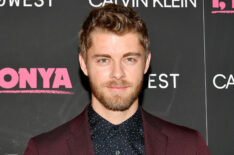 See Also
Plus, 'Whiskey Cavalier,' 'The Righteous Gemstones,' and more pilot news.
In addition to their new pilots and series, Freeform will be debuting Season 3 of The Bold Type in Spring 2019.
Check out the rest of the comedies and drama below:
Motherland
Auspices: Freeform Studio and Gary Sanchez Productions
Order: Pilot order
Format: Hour drama
Created by: Eliot Laurence (Claws)
Logline: Set in an alternate America where witches ended their persecution 300 years ago by cutting a deal with the U.S. government to fight for their country, the series follows three young women from basic training in combat magic into early deployment at Fort Salem. In this world, the traditional roles of gender and power are flipped with the more dominant women on the front lines fighting looming terrorist threats that are familiar to our world, but with tactics and weapons supernatural.
Executive Producers: Will Ferrell, Adam McKay, and Kevin Messick (Gary Sanchez)
Director: Steve Adelson
Pippa Smith: Grown-Up Detective (working title)
Auspices: Big Breakfast, an Electus company
Order: Development
Format: Half-hour comedy
Created by: Siobhan Thompson and Rebecca Drysdale
Logline: A dark comedy that follows Pippa Smith, a twenty-something former kid sleuth, as she deals with relationships, addiction and being too dang old for the detecting game. Each episode, Pippa solves a new case, while unraveling a bigger mystery and attempting to navigate a messy personal life.
Executive Producers: Joss Whedon and Rebecca Drysdale serve as executive producers. Siobhan Thompson serves as co-executive producer. Drew Buckley, Jillian Vogel and Sam Reich are executive producers for Big Breakfast
See Also
Freeform announced Monday that Season 3 will be the show's last.
Everything's Gonna Be Okay
Auspices: Avalon Television and Freeform Studios
Order: Pilot order
Format: Half-hour comedy
Created by: Josh Thomas
Logline: The pilot introduces Nicholas, a typical 25-year-old still living at home with his single dad and two teenage half-sisters, who is not particularly helpful in raising his siblings, one of which has autism. However, when their dad becomes terminally ill, the girls have to cope not only with a devastating loss but with the realization that Nicholas is the one who will have to hold it all together.
Executive Producers: Josh Thomas, David Martin, Jon Thoday, Richard Allen-Turner, Stephanie Swedlove, Kevin Whyte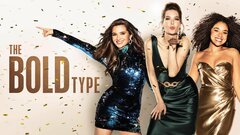 Powered by