Is Sophie Turner's Tattoo a 'Game of Thrones' Season 8 Spoiler?
Production for the final and eighth season of Game of Thrones is underway, and many the actors have filmed their last scenes as their beloved characters, which means they know how everything ends.
The actors are — of course — under strict rules to not give any spoilers away, but it seems Sophie Turner, who plays Sansa Stark, is a bit of a rule-breaker.
She revealed a new arm tattoo this week of a dire wolf (the House Stark symbol) with the words "The pack survives" inked below it. The tattoo was posted on the Instagram account of the artist, Lauren Winzer.
The phrase pays homage to Sansa's late, great father Ned Stark (Sean Bean), and his memorable phrase from Season 1 — "The lone wolf dies but the pack survives."
The tattoo has left many fans wondering if Turner is foreshadowing what will happen to Sansa and company, and if the Starks survive the battle against the Night King and his army of White Walkers. One fan wrote: "That's a spoiler I think, it means all the rest of the Starks will survive."
See Also
It took nearly two months to film.
Another fan wrote, "Wishful thinking."
Turner's onscreen sister, Maisie Williams (Arya Stark), also confessed she's read all of the Thrones' scripts, so she knows how the series ends. And Emilia Clarke (Daenerys Targaryen) has revealed she's filmed her last scenes as the Mother of Dragons.
See Also
They also hinted at the numerous 'GoT' spinoffs in the works.
"It f***ed me up, knowing that is going to be a lasting flavor in someone's mouth of what Daenerys is …" the actress told Vanity Fair.
Meanwhile, SVP of Drama at HBO, Francesca Orsi, teased at the INTV Conference in Israel in March that, "One by one [the characters] started falling down to their deaths."
Game of Thrones, Season 8, 2019, HBO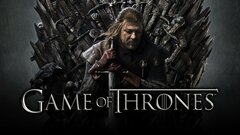 Powered by