Who Will Die in the Final Season of 'Game of Thrones?'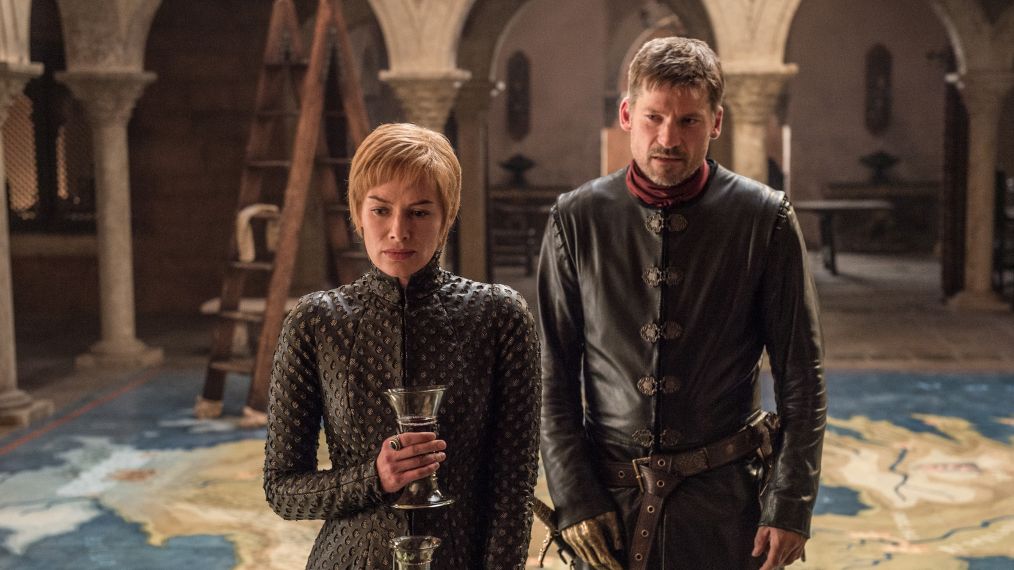 HBO
Which characters will fans be saying goodbye to during the eighth and final season of Game of Thrones? It's the burning question on everyone's mind, as production is currently underway on the HBO fantasy series.
And we'll have to wait until 2019 to find. Ugh, the misery.
They also hinted at the numerous 'GoT' spinoffs in the works.
In the meantime, one data scientist, Taylor Larkin, from the company DataRobot, wrote a very complex algorithm to predict which fan favorites would either perish or survive, as reported in Entertainment Weekly. Factors like age, gender, family house — as well as noble ranking and other dead relatives — all contributed in the characters' likelihood to die. Bummer.
So, the results that Larkin came up with are:
Daenerys Targaryen – 83.77% chance of death
Jaime Lannister – 72.91% chance of death
Tyrion Lannister – 70.76% chance of death
Bran Stark – 66.02% chance of death
Cersei Lannister – 60.39% chance of death
Jon Snow – 58.99% chance of death
Euron Greyjoy – 54.95% chance of death
Sansa Stark – 50.28% chance of death
Arya Stark – 49.04% chance of death
Gendry – 39.87% chance of death
Hafthor Bjornsson finally got the title that had eluded him after years of attempts.
Of course, Game of Thrones is creators David Benioff and D.B. Weiss's world, and we're just living in it, so anything is really possible. We'll just have to wait until next year.
Game of Thrones, Season 8 debuts 2019, HBO
AlertMe