Emilia Clarke Teases Daenerys' Final 'Game of Thrones' Scene: 'It F***ed Me Up'
Game of Thrones isn't returning until next year, but many of the actors have already filmed their most pivotal scenes, including Emilia Clarke as kickass Mother of Dragons Daenerys Targaryen.
She revealed in an interview with Vanity Fair that she has filmed her last scene as the ice-blonde queen, and that "It f***ed me up, knowing that is going to be a lasting flavor in someone's mouth of what Daenerys is …"
Someone else who knows what happens this season is Daenerys' deceased TV husband, Jason Momoa. The actor told Entertainment Weekly, "It's going to be the greatest thing that's ever aired on TV. It's going to be unbelievable."
See Also
It took nearly two months to film.
Could the big twist be multiple deaths? Yes, according to Francesca Orsi, SVP of Drama at HBO.
At the INTV Conference in Israel in March, Orsi spoke about being present at the table read for the final eight GoT episodes and said, "It was a really powerful moment in our lives and our careers … None of the cast had received the scripts prior, and one by one they started falling down to their deaths."
Game of Thrones, 2019, HBO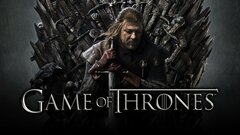 Powered by