How 'Roseanne' Cast Members Have Responded to the Cancellation & Controversy (So Far)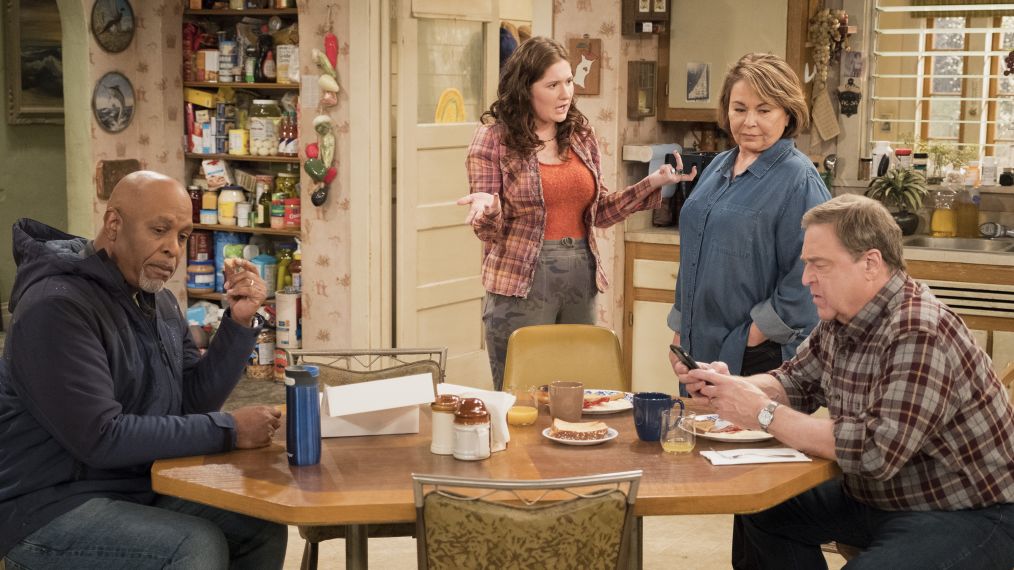 Roseanne Barr's TV husband, John Goodman (aka Dan Conner), is keeping mum about Roseanne being cancelled by ABC after the actress' racist tweet.
The veteran actor lightly addressed the fiasco when an Entertainment Tonight videographer caught up with him. "It's not that I disrespect you guys. I would rather say nothing than to cause more trouble," he said.
With Goodman at least referencing the situation, almost the entire main cast has now addressed to some degree the public demise of the rebooted ABC show. Only Laurie Metcalf, who played Roseanne Conner's sister, Jackie, has yet to comment on the cancellation.
Let's break down what each cast member has said so far:
Sara Gilbert (Darlene)
Roseanne's recent comments about Valerie Jarrett, and so much more, are abhorrent and do not reflect the beliefs of our cast and crew or anyone associated with our show. I am disappointed in her actions to say the least.

— sara gilbert (@THEsaragilbert) May 29, 2018
This is incredibly sad and difficult for all of us, as we've created a show that we believe in, are proud of, and that audiences love— one that is separate and apart from the opinions and words of one cast member.

— sara gilbert (@THEsaragilbert) May 29, 2018
Alicia Goranson (Becky)
"Devastated by the cancellation of @RoseanneOnABC," the actress tweeted on Wednesday, May 30, after she made her profile public.
"But more devastating are the effects of hate speech and racism on individuals and society. Thank you for your support. And, in the spirit of our amazing crew, spread love not hate!"
Emma Kenney (Harris)
I am hurt, embarrassed, and disappointed. The racist and distasteful comments from Roseanne are inexcusable.

— Emma Kenney (@EmmaRoseKenney) May 29, 2018
As I called my manager to quit working on Roseanne, I was told it was cancelled. I feel so empowered by @iamwandasykes, Channing Dungey and anyone at ABC standing up for morals and abuse of power. Bullies will NEVER win.

— Emma Kenney (@EmmaRoseKenney) May 29, 2018
Michael Fishman (DJ)
— Michael Fishman (@ReelMFishman) May 29, 2018
I have tremendous appreciate for all the fans and their support over the years pic.twitter.com/djHD6l8teN

— Michael Fishman (@ReelMFishman) May 30, 2018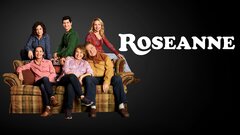 Powered by