Roseanne Barr Says She 'Begged' to Keep ABC From Canceling 'Roseanne'
UPDATED (6/1/18):
Contrary to her ex-husband's earlier claims, Roseanne Barr says she begged to keep Roseanne from being canceled at ABC.
On Thursday, Barr clarified in a series of now-deleted tweets that she didn't want the show canceled. She also expressed to her fans that she pleaded with Ben Sherwood, chief of the Disney-ABC Television Group, to keep Roseanne on the air.
Barr tweeted, "I begged Ben Sherwood at ABC 2 let me apologize & make amends. I begged them not to cancel the show. I told them I was willing to do anything & asked 4 help in making things right," she said. "I'd worked doing publicity4 them 4free for weeks, traveling, thru bronchitis. I begged4 ppls jobs."
She continued, "[Ben Sherwood] said: what were you thinking when you did this? I said: I thought she was white, she looks like my family! He scoffed & said: "what u have done is egregious, and unforgivable.' I begged 4 my crews jobs. Will I ever recover from this pain? omg."
ORIGINAL STORY (5/31/18):
In the fallout since ABC's cancellation of Roseanne, many high-profile figures have been coming forward to weigh in on the controversy. The latest? Tom Arnold.
On Wednesday, Roseanne Barr's ex-husband spoke candidly about the scandal on Anderson Cooper's CNN show, Anderson Cooper 360. During their discussion, Arnold highlighted mental health issues, politics, and what Barr may think about the implosion of her show.
First, Cooper asked Arnold if he was surprised about the cancellation, to which he responded, "I had a feeling this was going to happen when I first heard it was coming back. What I heard about her politics… when I read her social media in the very beginning, and I saw how she was so into the conspiracy stuff with Donald Trump and so how far gone she was… I just knew that this would not end well."
And when Cooper reminded the actor of his recent statement about Barr wanting to have the show canceled, he confirmed this yet again, saying she "one hundred percent," wanted it to be over.
Just before the premiere of the Roseanne revival, Arnold applauded the show's return in a column for The Hollywood Reporter. However, this week, he's singing a very different tune.
Arnold pointed out that this isn't the first time Barr has acted in such a way. "This monkey thing is something she's tweeted before about black people," he noted.
Cooper also asked if he'd seen her behave in such a manner in the past, to which Arnold said, "I learned so much from her about, you know, about not just being a liberal, but about that kind of thinking."
"You know, I have mental health issues myself. Roseanne obviously does," Arnold continued. "And then after we got married, you know, we dealt with her mental health issues as a family. And she's done amazing with that. And, you know, it's something that she's dealt with and I can see that."
He then delved into the current nationwide fear about the government and how it impacts mental illness. "Anyone with mental health issues like Roseanne [this] is going to heighten things. And she is having mental health issues right now. And I am sure that's part of this."
The former Roseanne writer also revealed that he's reached out to his former step-kids about the situation. "I'm talking to my former step-kids who I love and, you know, they are suffering through this."
Watch the Anderson Cooper 360 interview below.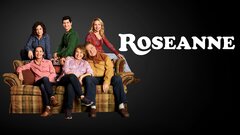 Powered by