Gordon Ramsay Teases Changes to 'MasterChef's New Season
British chef Gordon Ramsay broke the bleep-o-meter when he hit American TV in 2005 as the judge on Hell's Kitchen, a cooking competition show featuring professional chefs.
He didn't go any easier on amateur cooks with the 2010 launch of cuisine contest MasterChef. Ramsay has served up other delicious series, taking a softer tone with kids on MasterChef Junior and rebooting failing restaurants in Kitchen Nightmares and the upcoming 24 Hours to Hell and Back (June 13).
He also runs multiple restaurants (Gordon Ramsay Steak at Harrah's Resort in Atlantic City opens Memorial Day weekend), writes cookbooks and raises a family. We braved the back of the house to find out what's new on the boss's menu.
See Also
And he's only got 24 hours to make all the changes.
Anything different this season on MasterChef?
Gordon Ramsay: We've raised the bar and changed the game. For the first time ever, the judges are battling it out as mentors. It means there's just as much fighting and drama with the judges as there is with the contestants.
You're fiery, tough and swear a lot. Do you see yourself ever becoming more mellow?
Kitchens are a demanding workplace and require chefs to have a lot of discipline. I'm a perfectionist and very passionate when it comes to cooking and my work. People often mistake my passion for anger, but MasterChef Junior is where you really get to see the other side of myself that's always been there. That's how I am with my own kids: firm but fair with some fun thrown in.
See Also
In the mood for crab cakes? Chef Gordon Ramsay shares his prized warm-weather recipe
What's the most important tool in an amateur chef's kitchen?
A decent set of knives and a cutting board. You'll use a knife for virtually any dish, and a good, sharp knife means more control.
Your next cookbook, Gordon Ramsay's Healthy, Lean & Fit, comes out in September. What's the secret to creating delicious food that's also good for you?
Eating healthy doesn't have to be dull! Use fresh ingredients from your local markets whenever possible. Fresh produce and herbs do wonders. Incredible raw ingredients speak for themselves.
What recent experience inspired you to try something new in the kitchen?
I travel a lot and love to see what local chefs are doing. My favorite thing that I've seen is chefs cooking over open flames with specialized wood coals. In January, I had an amazing meal in Sydney that did this and I'm hoping this summer to test it out with the family in Los Angeles.
MasterChef, Season Premiere, Wednesday, May 30, 8/7c, Fox
Check out Ramsay's "Cheesecake in a Jar" recipe below:
Serves 4
"I have a serious sweet tooth!" Ramsay admits. His calls his Cheesecake in a Jam Jar, featured in his upcoming cookbook,
"a really indulgent treat. But it's also full of protein, calcium and vitamins!"
Ingredients
For the base:
1 1⁄3 cups almonds, skins on
3 tablespoons coconut oil
2 tablespoons coconut sugar
For the topping:
1 cup low-fat cream cheese, room temperature
1 ½ cups plain Greek yogurt
1 to 2 tablespoons coconut sugar, maple syrup or runny honey, to taste
1 tablespoon lemon juice
1 tablespoon vanilla extract
Pinch of salt
1 ¼ cups frozen blueberries, defrosted
Directions
Toast almonds in a dry skillet over medium heat for 3 to 4 minutes, until they smell nutty. Cool slightly. Pour toasted almonds into a food processor and finely chop. Add coconut oil and coconut sugar and process until completely incorporated. Divide the mixture among four small jam jars and press down to make a firm base. Place jars in the fridge to firm up while making the topping. Put cream cheese and yogurt in a mixing bowl and beat together with a wooden spoon. Once mixed, add 1 tablespoon coconut sugar, maple syrup or honey. Add lemon juice, vanilla and a pinch of salt. Mix again and taste, adding remaining sugar, syrup or honey if needed. Stir half the blueberries into the topping and roughly mix so that they aren't completely broken up. Remove jam jars from fridge and add topping, filling each jar until there is a ƒ-inch gap from the top. Tap the bottom of the jars gently on the work surface to level out the filling. Divide remaining blueberries among the jars; don't overfill. Return jars to the fridge and chill for at least an hour.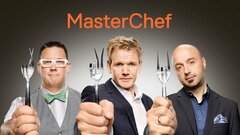 Powered by