Fox Announces 2018-19 Fall Schedule; 'Lethal Weapon' Recasting 'Not Our Choice'
Upfronts week has begun (NBC's presentation for it's fall TV season is Monday morning) and Fox has announced its schedule for the 2018-19 fall season.
Of course, by canceling Brooklyn Nine-Nine (which NBC quickly picked up) and recasting Lethal Weapon star Clayne Crawford with Seann William Scott (American Pie), the network has already been creating buzz.
Of the Lethal Weapon recasting drama and what it means for its future, Chairman and CEO Dana Walden explained during a press call on Monday, "This was not our choice," she said. "Ultimately, our partners at Warner Brothers came to us about three weeks ago to tell us that they could not deliver Lethal Weapon as we've known it before [and] that there were some real challenges in the cast. They thought long and hard about it. I know that was not [Warner Brothers'] first choice but that ultimately these were the circumstances that they could offer us the show.
"We thought about it a lot and we talked about a lot of different names and ultimately when they came back with Seann [William Scott] and a fantastic showrunner (Matt Miller, who created the show) and a big TV star in Damon (Wayans) and a great cast and a storytelling engine that works and a fanbase that's very passionate about the show. I think we ultimately made the right choice and we are prepared to support it from a marketing point of view to educate viewers and fans of the show about a new dynamic but a good one and a lot of a show that people love that's still intact."
Chairman and CEP Gary Newman also cited ABC's NYPD Blue as a show that lost a lead actor early on — David Caruso quit the series after the first season — and the show managed to live a long, healthy life.
Along with the announcement of the fall schedule, Fox also announced series coming midseason are the second season of The Orville, the just-renewed Gotham (for its fifth and final season), Cosmos: Possible World and new series The Passage and Proven Innocent (series descriptions below). A live production of Rent, announced at last year's upfront, will air on January 27, 2019.
Other milestones coming in the new season include The Simpsons' landmark 30th anniversary, Family Guy's 20th anniversary and Bob's Burgers 150th episode. During the press call, it was announced that Prison Break is still in development and, as of now, there are no plans for another cycle of The X-Files. It's also too early to announce another season of 24 but Walden said ideas are in development. Walden added they have yet to make a decision on the futures of first season bubble shows Ghosted and LA to Vegas.
Below is Fox's 2018-19 fall schedule. Fox will formally present the schedule on Monday afternoon.
MONDAY
8:00-9:00 PM                          The Resident
9:00-10:00 PM                        9-1-1
TUESDAY
8:00-9:00 PM                          The Gifted
9:00-10:00 PM                        Lethal Weapon
WEDNESDAY
8:00-9:00 PM                          Empire
9:00-10:00 PM                        Star
THURSDAY
7:30-8:00 PM ET/                   Thursday Night Football Pregame Show
4:30-5:00 PM PT
8:00 PM-CC ET/                     NFL Football
5:00 PM-CC PT
FRIDAY
8:00-8:30 PM                          Last Man Standing
8:30-9:00 PM                          The Cool Kids
9:00-10:00 PM                        Hell's Kitchen
SATURDAY
7:00-10:30 PM                        FOX SPORTS SATURDAY: FOX COLLEGE FOOTBALL
SUNDAY
7:00-7:30 PM                          NFL ON FOX
7:30-8:00 PM                          THE OT / FOX ENCORES
8:00-8:30 PM                         The Simpsons
8:30-9:00 PM                          Bob's Burgers
9:00-9:30 PM                          Family Guy
9:30-10:00 PM                        Rel
Here are series descriptions for the new Fox comedies and dramas:
From executive producer Charlie Day (It's Always Sunny in Philadelphia), The Cool Kids is a multi-camera comedy about a rag-tag group of friends living in a retirement community who are willing to break every rule in order to have fun – because, at their age, what do they really have to lose? The series stars four comedy veterans: Tony Award nominee David Alan Grier (The Carmichael Show, In Living Color), Emmy Award nominee Martin Mull (Veep, Roseanne), Emmy Award winner Leslie Jordan (Will and Grace, American Horror Story), and Emmy Award winner Vicki Lawrence (Mama's Family, The Carol Burnett Show).
Inspired by the life of Lil Rel Howery ("Get Out, Insecure, The Carmichael Show), Rel is a multi-camera comedy starring Howery as a loving husband and father living in Chicago, who finds out his wife is having an affair, and must rebuild his life as a single father, following his divorce. The comedy also stars Sinbad (A Different World, The Sinbad Show, Jingle All The Way), Jess "Hilarious" Moore (Wild 'N Out) and Jordan L. Jones (NCIS: Los Angeles, Wisdom of the Crowd).
Also this fall, hit comedy Last Man Standing joins the FOX lineup. A fan-favorite for six seasons, the series stars Tim Allen as Mike Baxter, a married father of three girls, who tries to maintain his manliness, despite being surrounded by women. The series also stars Nancy Travis, Jonathan Adams, Amanda Fuller, Christoph Sanders and Jordan Masterson. Last Man Standing and The Cool Kids will anchor a brand-new Friday night comedy block.
Based on author Justin Cronin's best-selling trilogy of the same name, The Passage is an epic, character-driven thriller written by Liz Heldens (Friday Night Lights). Executive-produced by Heldens, Emmy Award winner and Academy Award and Golden Globe nominee Ridley Scott (The Martian, Gladiator) and writer/director Matt Reeves (Dawn of the Planet of the Apes, Cloverfield), The Passage focuses on Project Noah, a secret medical facility where scientists are experimenting with a dangerous virus that could lead to the cure for all disease, but also carries the potential to wipe out the human race. When a young girl (Saniyya Sidney, Fences, Hidden Figures) is chosen to be a test subject, a federal agent (Mark-Paul Gosselaar, Pitch) is tasked with bringing her in, but ultimately, becomes her surrogate father, determined to protect her at any cost – even as Project Noah's work threatens to unleash an unimaginable apocalypse.
Emmy and Golden Globe Award winner and Empire co-creator Danny Strong partners with David Elliot (Four Brothers) to tell the emotional story of one woman's fight for the innocence of others, as well as her own. Proven Inncent follows an underdog criminal defense firm led by a fierce and uncompromising lawyer, who was wrongfully convicted in a sensational murder case that made her an infamous media obsession, a household name and a national cause célèbre. The drama stars Rachelle Lefevre (Under the Dome, A Gifted Man), Vincent Kartheiser (Mad Men), Russell Hornsby (Seven Seconds, Grimm), Brian d'Arcy James (13 Reasons Why, Spotlight) and Tony Award winner Nikki M. James ("BrainDead," "The Good Wife, The Book of Mormon).
In its 25th season of NFL coverage, the new Thursday Night Football Pregame Show will be FOX Sports' first New York City-based live NFL studio show, complementing FOX NFL Sunday, the No. 1 NFL pregame show for the last 24 seasons and the network's signature program, of which Terry Bradshaw and Howie Long have been an integral part since its inception in 1994. The new Thursday Night Football Pregame Show will be produced by Executive Vice President of Production, Bill Richards, who also oversees FOX NFL Kickoff and FOX NFL Sunday.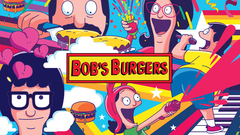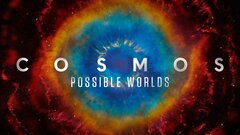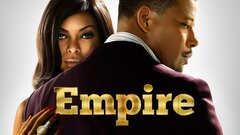 Empire
where to stream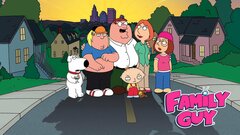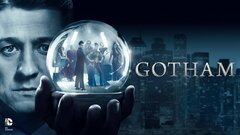 Gotham
where to stream