'Madam Secretary' Star Keith Carradine Previews President Dalton's Nuclear-Sized Decision
The last time Madam Secretary's President Conrad Dalton (Keith Carradine) nearly got the country into a war, the culprit was an undiagnosed brain tumor (which, though dangerous, was thankfully benign).
POTUS is currently compos mentis, but in the drama's tense season finale, he may have no choice other than retaliation when Russia seemingly launches a nuclear strike at the U.S.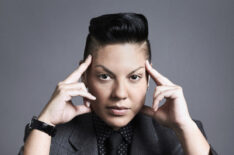 See Also
Sunday's LGBTQ-focused episode will be a big one for the 'Grey's Anatomy' alum.
"One of the things this show addresses," Carradine says, "is how impossible it is to expect a human being to make the right choice under that kind of pressure. You've basically got two minutes to make a decision that could lead to the end of civilization as we know it."
The pressure is multiplied by a key uncertainty: Is the missile alert false, like the recent Hawaii mishap, or is it the real thing? As the clock ticks, Dalton — whose political party is never identified — consults his "incredibly smart and rational advisers," Carradine teases. Chief among them, of course, is the titular secretary of state, Elizabeth McCord (Téa Leoni).
"She's the one constantly working to ease international tensions," Carradine says, "but Dalton is under a lot of pressure from his military to decide between a full-fledged response or one that's moderated. It's terrifying."
Fans can take heart in the news that Madam Secretary has already been renewed for Season 5!
Madam Secretary, Season Finale, Sunday, May 20, 10/9c, CBS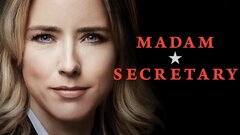 Powered by